By Elisa Andreis J.D.
Russ Lyon Sotheby's International Realty
Sedona AZ (November 8, 2013) – It is our high selling season in real estate with a vibrant market full of opportunities. A lot of new listings come on the market at the moment and home buyers make the trip to Sedona to shop for good deals. We are noticing strong activity triggered by reduced inventory, with at times multiple offers on the same home, even when the home has been on the market for several hundred days. As days on market shrink, sellers are holding firm onto their listing prices and buyers try in vain to negotiate lower prices points that are long gone now that sale price is improving, further narrowing the trading range.
This update looks at the residential real estate market during the months of September and October 2013 in relation to the same period a year ago and highlights the major trends.
11% increase in Median Sale Price
The median sale price was $388,250 in September and $356,000 in October. In 2012, median sale price was $368,233 in September and $308,667 in October.
33% reduction in Trading Range
The price difference between list price and sale price, known as Trading Range, has decrease from 5.67% in September and October 2012 to 3.80% during the same period this year.
9.6% decrease in Home Inventory
The number of homes for sale was 361 in September and 399 at the end of October. This compares with respectively 427 and 413 listed homes in 2012.
45% decrease in Residential Distressed Sales
Distressed property sales (foreclosures and short sales) fell to 9 from 20 in 2012. More significantly, the ratio of distressed property sales to the total number of sales fell from 23.8% in the fall of 2012 to 14.3% during the same months this year, representing a 60% decrease.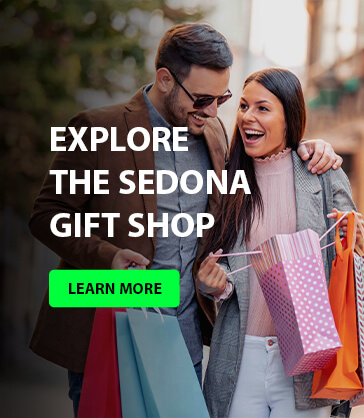 56% decrease of Days on Market (DOM)
While sales volume remained relatively tamed compared to a year ago (63 residential sales vs. 84 a year ago), a shrinking inventory has drastically reduced the time it takes to sell a home in Sedona. In 2012, homes were listed on average for 357 days in September and 251 in October before selling. During the same 2 months this year, DOM were reduced to 158 days and 186 days respectively.
80% increase in Building Permits Issued
In 2013, up to the end of September, the City of Sedona has issued 43 permits for single family detached residential homes. This compares with 24 permits issued during the first 9 months of 2012 and 15 during the same period in 2011.
This week's featured listing is in Saddlerock subdivision, right below the airport rd and is listed for $895,000.
A fabulous remodeling project for this 5400 sqft Spanish style hacienda in the heart of Sedona. 3.2 acres property with main house and 3 guest casitas, pool, spa, wine cellar, tasting room, wrap around decks and stunning red rock views. The property is sold in AS IS condition and needs remodeling. It was designed by architect Bob McIntyre who also designed Sedona's famous shopping village Tlaquepaque in the same classic Spanish style. Warmth and elegance are the characteristics of this rare Sedona property in a great hillside location just below the Airport Rd and looking into panoramic red rock views. A ideal project for a developer, or someone who desires to restore an exclusive and unique estate with privacy and yet in the center of town. Circular driveway. Borders National Forest Service on two sides.
See all the details and photos of this home here: http://www.sedonafinehome.com/Sedona-featured-listings.html
For more information about Sedona Real Estate and to search for properties, visit www.SedonaFineHome.com or call Elisa Andreis J.D. (928) 274 1521.