By Pat Jansen, President, Sedona Public Library Board of Trustees
Sedona AZ (June 26, 2015) – At the June 16, 2015, Sedona Public Library (SPL) Board of Trustees annual meeting, five new members were welcomed to the Board.  The Board is responsible for administering the affairs of the Library, a private, non-profit corporation that provides public library services through contracts with local government.
The new Board members are Susan Cammock, John Crawford, Wendy Edwards, Roger Shlonsky, and Mike Yarbrough. Continuing their service on the Board this year are President Pat Jansen, President-Elect David Simmer, Treasurer Abbie Denton Lander, Secretary Susan Sagahon, and Trustees Harvey Bershader, Cliff Hamilton, Gwen Hanna, Paul Schwartz, Steve Schwartz, and Christina Tucker. 
Regretfully, three members of the current Board are leaving this year, Anne Uruburu, Steve Hunt, and Eileen Sedacca.  Anne Uruburu served on the Board for six years.  She served as President of the Board for two years and as Past-President for the last two years, mentoring the current President with patience and humor.  Anne made many significant contributions to SPL, including chairing the Strategic Planning and Policy Committee, facilitating two strategic planning retreats, and participating on the Building and Grounds Committee.  Anne chaired the SPL in the Village Committee, negotiated its expansion to Tequa Plaza, and initiated the Rotating Artist Program.  Anne truly built SPL-V into the successful service center it is today. Steve Hunt and Eileen Sedacca, who are also leaving the Board, have both served for one year.  Steve is returning to the East Coast and Eileen is very busy enjoying a new job opportunity. We thank everyone for their service to the Library and wish them well in their future endeavors. 
Each of the new Trustees was asked to submit biographical information and to explain the reasons they volunteered to serve on the SPL Board. 
Susan Cammock has worked as a human resources consultant for over 40 years, with 30 years of experience as a business owner.  She served on the Advisory Board of the Arizona Community Foundation of Sedona for 10 years, focusing on fundraising and strategic planning.  She was also very involved in planning and executing the first two successful Sedona Miracle events.  Susan stated: "The Sedona Public Library is the crown jewel of West Sedona and an invaluable resource to residents in Sedona and in surrounding communities. It is vital to support the many services a modern-day library provides, including community education programs, to help meet the needs of our diverse and multi-cultural population."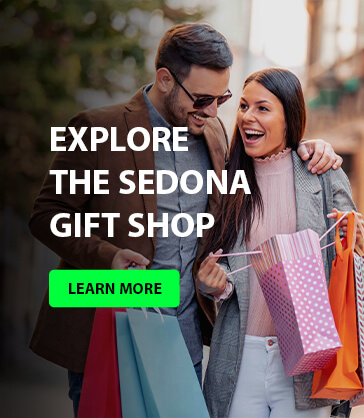 John Crawford and his wife, Veronika, moved to Sedona in 2011, having been homeowners here since 2006.  John has an international background: he was born and educated in Scotland and has work experience in Europe, Africa, Asia, and North and South America.  He is a member of the Institute of Chartered Accountants of Scotland. In 2010, John retired from InterContinental Hotels Corporation, where he last served as the VP of Finance for Latin America and the Caribbean. He is currently the Treasurer of the Red Earth Theater Company and is a member of both the Friends of the Forest and the Rotary Club of Sedona.  John stated that he now wants to use his skills to be useful for "Sedona's iconic organization, the Sedona Public Library."
Wendy Edwards is an attorney and partner at Aspey, Watkins & Diesel, a full-service law firm, with offices in both Sedona and Flagstaff.  Her practice is primarily in the criminal defense and family law arenas.  Recently, Wendy moved to Sedona. She is married to Bill Lundy, a Yavapai County Judge.  She has served on a number of boards in Flagstaff, including Habitat for Humanity, Theatrikos, and the Flagstaff Symphony Orchestra.  She is excited to begin her tenure with the Library to help serve the Sedona community.  Her parents, former 20-year Sedona residents Bev and Lloyd Castleberry, were avid library users and instilled in Wendy her desire to help make the Sedona Library the best it can be.
Roger Shlonsky is returning to the Board, after a one-year leave, to complete his second three-year term. In his first term, he served as Treasurer of the Board. Roger is a retired "Big Four" accounting firm partner (KPMG Peat Marwick) and a long-time Sedona resident.  His move to Sedona was influenced in part by the excellence of the Sedona Public Library. A CPA, he holds certificates from California, Maryland, and Illinois and is a long-term member of the state CPA societies of those states as well as of Arizona, and of the American Institute of CPAs.  Prior to his retirement, his practice included work with large charitable foundations, not-for-profit entities, and trusts.  While Roger and his wife Renee's principal home is in Sedona, they also maintain a home in Indian Wells, California, both of which are full of books.
Mike Yarborough was a civil trial lawyer in Columbus, Ohio, for over 30 years before his retirement.  He has always been committed to civic and community involvement and served on a number of non-profit boards during his career. Mike and his wife, Mary, began visiting Sedona over 15 years ago and bought a house here 5 years ago.  They now live here full time and are committed to becoming involved in the activities and organizations that are important to the community.  As Mike noted, "The Library today is so much more than a physical location to check out books and movies.  It is a community center, a meeting place, an electronic avenue for activities, and a full-ranging resource for the residents of the area.  The Library is so important to the community that I look forward to learning more about the organization and serving the needs of the people who benefit from it."
The Board welcomes our new Trustees and looks forward to an exciting and productive year at the Sedona Public Library, located at 3250 White Bear Road in Sedona, and at Suite D100 in Tequa Plaza in the Village of Oak Creek.