By Sheila Hoffmeyer, Past President, Sedona Public Library Board of Trustees
Sedona AZ (July 20, 2018) – At the June 17, 2018 Sedona Public Library (SPL) Board of Trustees annual meeting, the 2018-2019 Board was formally seated.  As a private, non-profit corporation that provides public library services through contracts with local government, the volunteer Board of Trustees is responsible for administering the affairs of the Library.
Four current members of the Board are retiring, and we sincerely thank those individuals who have contributed so much time and energy to the Library. Pat Jansen (outgoing Past President), Roger Shlonsky (outgoing Treasurer), Wendy Edwards (outgoing Secretary), and Charles (Chuck) Curtis (Building & Grounds Committee Chair) are departing this year. Their contributions will be missed.
The following members are continuing their service on the Board this year: President Joel DeTar, Past President Sheila Hoffmeyer, Treasurer Patrick McGee, Secretary Gwen Ortmeyer, and Tustee Mary Kay De Poe.
 

Three individuals joined the Board during the last fiscal year: Patrick McGee, Avrum Cohen and Anthony Caetano. 
Patrick McGee, a CPA at Sterling Financial Services with expertise in tax accounting, joined the Board in October 2017.  He moved to Sedona from Florida where he specialized in small business and individual tax return preparation. Patrick has also worked at publicly held companies and closely held companies as a private accountant. 
In December 2017 Avrum Cohen was elected to the Board. With 40 years' experience as a CEO of non-profit organizations, Avrum brings to the Board extensive expertise in fundraising for annual and capital campaigns and managing endowment campaigns.  Avrum served as an officer of the Jewish Community of Sedona and the Verde Valley from 2014-1016 and a commissioner on the planning and zoning commission from 2014-2017.
Anthony Caetano is a retired director of special education and certified grant trainer and writer with over 40 years of experience in education administration. Joining the Board in May, he is President/CFO of Five Star Consulting and has secured millions of foundation, corporate, federal and state grants for school districts, public and non-profit agencies and municipalities. He is also involved with the Sedona Historical Society, Yavapai College, OLLI, and the Sedona Arts Center.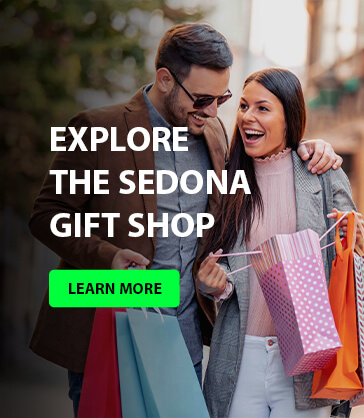 For the fiscal year 2018-2019, the Board is pleased to welcome three new members:  Joe Lee Frank, Dan Gallagher, and Peter Wolf.
Captain Joe Lee Frank (USN-Retired) is CEO of Frontier Markets Partners, LLC with previous positions as VP of International Compliance Battlespace Inc., and President of CAE USA, Marine Systems. His Naval service was distinguished by command of the AEGIS cruiser Antietam and Executive Officer of the Battleship Missouri.  Joe Lee is an international executive with post-graduate studies in physics and international finance; and proven skills in strategic planning, operations, sales and marketing, and fiscal management.
Dan Gallagher is a retired Federal Senior Executive with 30 years of service within the Department of Defense (DOD)and 10 years of experience as a consultant/contractor at the Scitor Corporation and Camber Corporation.  While at DOD, Dan received the Meritorious Civilian Service Award and the Director's Distinguished Service Medal. He brings strong strategic, analytic, managerial and communications skills to the board.  Since moving to Sedona in 2015, he has volunteered at the Friends of the Library Bookstore and for the Festival of the Wreaths.
Peter Wolf is a retired information technology manager who moved to Sedona 2+ years ago.  Most of his IT career was in consulting management where he focused on building high performance teams tasked with working collaboratively with sales, marketing and outside partners.  Their primary charter was to retain existing customers through superior service and  to generate new business from new customers. 
The Board thanks our past and current Board members and welcomes our new Trustees. We look forward to an exciting and productive year at the Sedona Public Library.
Sedona Public Library is a 501(c)(3) non-profit corporation. Your tax-deductible donation may be sent to: Sedona Public Library, 3250 White Bear Road, Sedona, AZ 86336.