By Elizabeth Cate
Sedona AZ (November 17, 2020) – Sedona Public Library (SPL) director Virginia (Ginny) Volkman is retiring at the end of this year, after serving over a decade in the position. She had previously held the job from 1979 to 1985, when the Library was located on Jordan Road.
During her 11 years as director, Ginny has transformed SPL into the modern, accessible, award-winning library it is today. Here is a partial list of her achievements: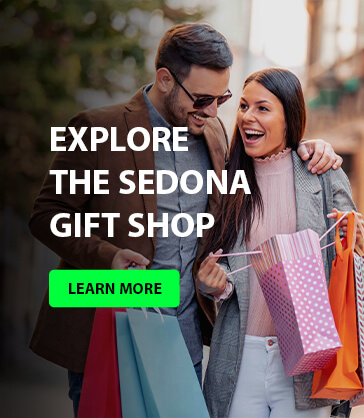 Provided up-to-date technology to the community, with constant upgrades to computer equipment; computer literacy classes; digital content, from ebooks to streaming movies; and self-checkout.
Increased the number and variety of adult and youth programs and services, including the Culture Pass and community read programs, book discussions, Coffee with a Veteran program, health screenings, Imagination Library, and resources for homeschoolers.
Expanded library services in the Village of Oak Creek.
Worked with the Friends of the Sedona Library to open the used bookstore.
Offered new services to the Latino community.
Worked extensively with local nonprofit organizations, including partnering on programs and offering meeting spaces.
Updated library building and reorganized collections and spaces.
Achieved the nationally recognized Star Library ranking for five years in a row.
Made customer service a top priority.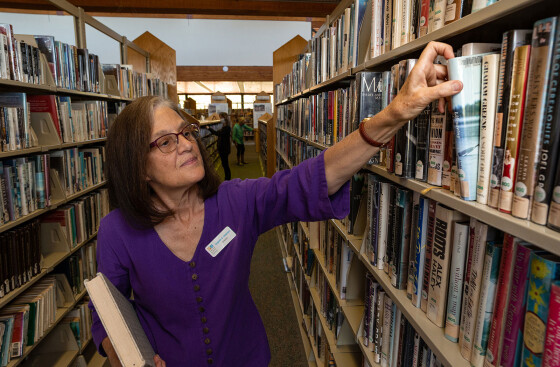 As Ginny prepares to retire, she is confident about the Library's future: "I'm pleased to be leaving the Library in good hands. Incoming director Judy Poe has a wealth of library and life experience. As assistant director for almost two years, she knows the Sedona community and the Library well. With the support of the rest of the well-qualified staff, library board, and volunteers, the Library is certain to thrive and grow in exciting new ways."
Please join the staff, volunteers, and board members of Sedona Public Library in thanking Ginny for everything she's done for the Library and the community.