By Virginia Volkman, Library Director
Sedona AZ (July 5, 2019) – Sedona Public Library's fiscal year ended on May 31, and we're happy to report that we have experienced another year of growth and transition.  We are proud to serve the residents of Sedona.  Thank you for your support and patronage, and if you haven't been by for a while, stop in and see what's new.
This Year's Highlights and Accomplishments: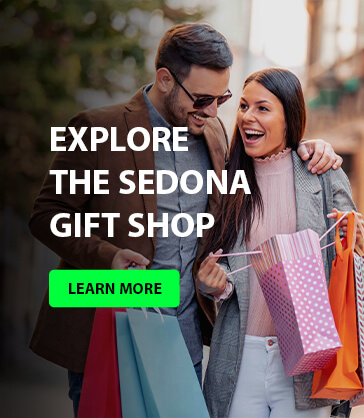 Sedona Public Library was nationally recognized by Library Journal as a Star- Rated Library for the fifth year in a row, based on statistical measures that were higher than those of other libraries.
Through funding from an Arizona Community Foundation of Sedona grant and the Langston Family Foundation, the Library launched a StoryWalk exhibit at Sunset Park.  We worked with the City of Sedona Parks and Recreation Department to plan the project and the Public Works Department installed the permanent frames for the picture books, which will be changed every three months.   
The Library received an Arizona State Library grant last year, to implement a six-session Fun with Math and Science program for 3 to 5 year olds and their parents.  The grant continued this year with another opportunity to offer an additional series of programs.
Filmmaker Katrina Parks selected the Library to host Route 66 Women: An Untold Story of the Mother Road, with funding from an Arizona Humanities grant.  She showed segments from her documentary film series "Route 66 Women," and was joined by Cline Library's archivist Sean Evans and Official Arizona State Historian Marshall Trimble.
The Library received a grant from the American Library Association and PBS to host programs around "The Great American Read," an eight-part television series celebrating the joy of reading and the books we love.  The first and final programs were held at the Mary D. Fisher Theatre in collaboration with Sedona International Film Festival.  We used some funding from the grant to partially pay for new chairs in the community room.
We were chosen as a site by Yavapai Food Council for the Summer Food Service Program that provided healthy lunches to children during the months of June and July.  A total of 286 children and accompanying adults attended the lunch program at the Library.
We partnered with the local High Desert Designers Garden Club to promote the annual National Garden Club Poetry Contest for students.  A poem submitted by thirteen-year-old Felicia Foldes was awarded first place in the Arizona State competition in her age group, first place in the Pacific Region, and third place in the National competition.
The Library continued to work with the Rotary Club of Sedona to promote Imagination Library.  We registered children for the program at the Library and at offsite events. Verde Valley children under age five are receiving a free book in the mail every month through this program.
Youth Services staff took the library to the community by visiting Head Start classes and preschools and the Sedona Charter School and West Sedona School.  We also had an exhibit table at the City's Celebration of Spring event. We coordinated and funded a visit by Jerry Pallotta, a well-known children's author, for two performances for students at West Sedona Elementary School, and a presentation at the Library for homeschoolers and Sedona Charter School students, for a total audience of 246.
Youth Services Librarian Karen Mack visited Sedona Red Rock Junior-Senior High School and introduced 7th to 10th graders to a new fall reading challenge. Advance reader books, Friends of the Library book store coupons and Famous Pizza coupons were incentives.  Approximately 250 students participated and earned extra credit toward their English Language Arts grade.  We also participated in the annual Career Day at the school.
We coordinated and funded an outreach poetry event at the Sedona Performing Arts Center.  Logan Phillips, a University of Arizona professor, bilingual poet, performance artist and DJ spent a full day doing presentations and workshops for 300 public, charter and home school students in grades 7 through 12.
We initiated a number of new adult programs, including a series of basic computer skill classes, a non-fiction book club, a documentary film series (Reel Life Movie Night), and Socrates Café.  We also started a puzzle exchange.
The Library collaborated with Sedona International City of Peace and Rotary Club of Sedona to host the second Human Library Project, an innovative international project designed to promote dialogue.
We presented our third community reads program, Read Around Sedona.  Our selected book was "Arizona Kicks on Route 66," by local author Roger Naylor.  The standing –room only kickoff event with the author featured classic cars courtesy of Sedona Car Club, and pie donated by local businesses.  Other events held in conjunction with the program included book discussions, three speaker programs, and a tour of La Posada Hotel.  Artist Wendy Jack's Route 66 diorama and map were also featured.
We continued our 60th Anniversary celebration with a time capsule project and a writing contest.
During the busy election year, the Library was the venue for a variety of candidate forums and discussions, and we presented our first informal meet and greet for City Council candidates.
The Library introduced Kanopy, a streaming video service, available to all Sedona Library cardholders. With a selection of over 30,000 on-demand videos, the Kanopy collection includes new releases, independent and international cinema, classic movies, documentaries, and educational films.
Our first Library Giving Day on April 10 was a huge success.  Thanks to 115 of you who made donations that were matched dollar for dollar – up to a total of $20,000.  With the match, given by two generous donors, we raised $40,000 on Library Giving Day towards our Library programs, services, collections, exhibits, and more.
The Sedona Public Library is a 501(c)(3) nonprofit organization. We are supported by the City of Sedona, Yavapai and Coconino Counties property taxes, businesses and foundations, and individuals like you.
We could not succeed as your public library without the involvement and commitment of this community, the passion and dedication of our staff and board, Friends of the Sedona Library and the 17,000 hours of volunteer time we received last year.