Sedona AZ (May 31, 2012) – Sedona Photofest 2012 provides a unique opportunity for high-quality presentations in an intimate setting – creative, interactive and inspiring – bringing experts in the field to a beautiful destination.
A Juried Exhibition June 1-15, 2012 with awards selected by the workshop presenters June 10, 2012
1 Day of free activities & presentations June 7th Colleen Miniuk-Sperry, Floris von Breugel & more…
4 evening presentations and 3 days of intensive photography workshops
Sedona PhotoFest 2012 is excited to open with Location, Location Guide to Photographing Sedona, Thursday's presenters, Colleen Miniuk-Sperry introducing her new book Wild in Arizona – Photographing Arizona's Wildflowers and Floris van Breugel presenting two talks on Art and Nature exploring "Style" and the "Twilight Hour". Friday's workshop features Bobbie Goodrich on Nik filters; Saturday we welcome back Rob Sheppard in-depth with Adobe PhotoShop Lightroom; Sunday Jack Dykinga returns for an intimate Masters Workshop and Guy Tal features a Creativity in Photography Workshop. The full Symposium and Workshop schedule is available in the Sedona ArtZine and online below. Space for each workshop is limited so all those interested are encouraged to sign up early. Tickets to the Evening Symposium will be open to the public from Thursday through Saturday & features workshop presenters as well as guided opportunities with Sedona professionals.
Free Thursday, June 7, 2012 :
Location, Location, Location 8:30 am
Wildflowers! Miniuk-Sperry 9-10:30am
Art in Nature Studies in Style, van Breugal 10:30 – 12:30 pm
The Twilight Hour, van Breugal 2 – 4 pm
Sedona Inspired, Reed 5 – 6:30 pm
Spotlight on Bobbie Goodrich 7pm
Free Events:
June 8: Guy Tal 6 pm, Rob Sheppard 7pm
June 9: Jack Dykinga 7pm
June 10: Wrap Party 6pm
Exhibition Opening Reception June 1, 2012 5-8pm
On Thursday, June 7, 2012, join Colleen Miniuk-Sperry, the co-author/photographer of the recently published guidebook, "Wild in Arizona: Photographing Arizona's Wildflowers; A Guide to When, Where, and How," for an exciting morning presentation (9:00 am ­ 10:30 am) aimed at taking your flower photography – and passion! – to the next level. Using the spectacular photography featured in the book from renowned landscape photographers and co-authors Paul Gill and Miniuk-Sperry.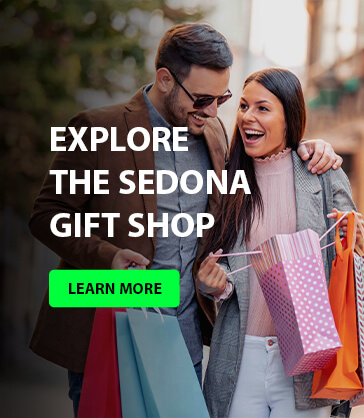 The excitement continues throughout the day, starting with Floris van Breugel's "Art in Nature ­ Studies in Style" workshop from 10:30 am ­ 12:30 pm. In this talk Floris will attempt to pick apart his personal photographic style, explaining the choices he made with regards to subject, composition, light, and post processing for a number of his images using a specific set of questions he asks himself while composing as well as processing. Developing a distinguishable personal style is arguably a critical aspect to moving your photography to the next level. By carefully analyzing your portfolio, it's possible to gain better insight as to what sorts of images you think define your style, and with that in mind you can spend more time working on those types of images.
Floris continues in the afternoon from 2:00 pm to 4:00 pm with "Art in Nature ­ The Twilight Hour" where he will cover the techniques he uses and thought process he goes through when capturing images at night. He will go over techniques for in the field, as well as post processing methods, both for star trails and static stars, as well as light painting.
Wrap up your FREE Thursday evening with two great events! Join award-winning fine art and commercial photographer Susie Reed from 5:00 pm ­ 6:30 pm while she takes you to a scenic Sedona location. There she will cover the fundamentals of a good photo shoot. She'll explain camera settings, types and sizes of files to shoot (jpg or raw) and how to use a polarizing filter. Composition, exposure adjustments and other helpful photo tips will also be discussed. Students are certain to be inspired by Sedona's stunning views and Reed's insightful instruction. Then at 7 pm, meet international photographer Bobbie Goodrich and experience her textural, painterly photographs of horses and African wildlife. Her artistic process merges the feeling potential of a painting with the realism and authenticity of a photograph.
Visit SedonaPhotoFest.com for all the details.