Sedona AZ (February 21, 2017) – Working artists in the Verde Valley will be opening their private studios to the public at the end of April for the Sedona Visual Artists' Coalition's (SVAC) 14th annual Open Studios Tour. This exciting self-guided event is free and runs daily from 10 a.m.-5 p.m. Friday, April 28th through Sunday, April 30th.
The annual tour has become known as a golden opportunity for art lovers to visit with professional artists in authentic working environments, as well as purchase art while enjoying the lush landscape of Sedona and the Verde Valley. It also offers a venue for local artists to shine by engaging visitors and fostering a community that values the arts.
Past tour visitors report one of the distinct pleasures of shopping on the studio tour for their own collection or for gifts, is spending time with the wide variety of artists who offer a personal look at how and where a piece is made. Open Studios' co-chair Mike Upp explains that artists enjoy demonstrating their creative processes as they show off their work spaces and, more importantly, make that special and personal connection with buyers and visitors alike.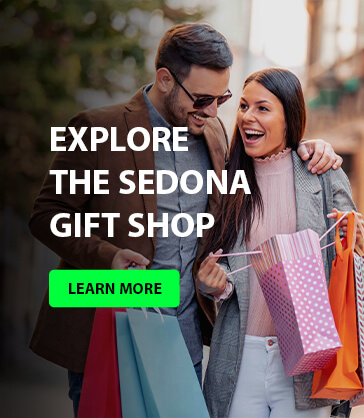 "For the visitor, the Open Studios experience invites the artwork to speak much more intimately to them as it provides an opportunity to gain a deeper appreciation and understanding of the creative process," says Upp, adding that a major appeal of such an experience is the chance to buy gorgeous, one-of-a-kind and locally produced artwork direct from the artist. "The wide range of style, quality and art forms is a testament to the thriving vitality of the arts community in Sedona and the beautiful Verde Valley." 
Open Studios' artists create in a widely diverse milieu including glass, ceramics, painting, mixed media, digital art, fiber, photography, jewelry, and watercolor, a testament to the flourishing diversity of the arts community.  This year there will be over 50 studios participating in Sedona, the Village of Oak Creek, Cornville, Cottonwood, Clarkdale and Camp Verde.
Brochures with a complete list of participating artists, including a map, will be conveniently available at numerous locations around the Verde Valley, including hotels and restaurants as well as the Sedona Arts Center and the Chamber of Commerce Visitor Center in Uptown Sedona. For complete information, including artists' name and medium, studio locations, a downloadable map, and suggestions and ideas for planning a personalized tour, please go to the SVAC website: http://sedonaartistscoalition.org/.