Sedona AZ (March 26, 2014) – The Smithsonian Magazine has just named Sedona, Arizona as one of the most remarkable towns in America on its "20 Best Small Towns to Visit in 2014" list.
Here is what the Smithsonian Magazine has to say about the splendor of Sedona: "Approaching Sedona, you will feel your jaw drop as pinnacles, hoodoos and buttes rise—crimson, carmine, burnt sienna, depending on the slant off the sun. The effect makes you want to paint a Sistine Chapel even if you can't draw a straight line."
Sedona is a four season red rock playground where families can escape, where romantic adventures materialize and where photographer's dreams come true. Sedona offers healing and restorative therapies, the adrenaline rush of off-road tours, and it's also a shopper's paradise. Enjoy the cool mountain waters of Oak Creek while you're mesmerized by the glowing red rock formations. Surrounded by stunning red rock formations and an abundance of activities for people of all ages and interests, it's no wonder Sedona has been ranked as the most beautiful place on Earth by Good Morning America.
"On behalf of the Sedona Chamber of Commerce & Tourism Bureau, it is great honor to be placed on the Smithsonian Magazine list of  "20 Best Small Towns to Visit in 2014". We are very proud to be recognized for our outdoor adventure, arts & culture, and rejuvenating activities that Sedona offers visitors and locals alike," says Jennifer Wesselhoff, President/CEO of the Sedona Chamber of Commerce. "It's recognition like this that helps position Sedona as a premier destination in the United States. Kudos to the businesses recognized for top-notch service and world-class products and services."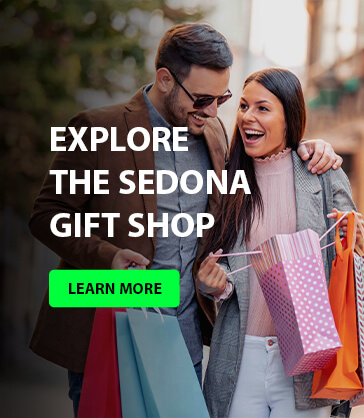 Other towns listed on Smithsonian Magazine on the "20 Best Small Towns to Visit in 2014″ include:
Chautauqua, NY
Healdsburg, CA
Williamsburg, VA
Steamboat Springs, CO
Woods Hole, MA
Marietta, OH
Beaufort, SC
Sedona, AZ
Nebraska City, NE
Lanesboro, MN
Spring Green, WI
Havre de Grace, MD
Columbia, PA
Mount Dora, FL
Ketchum, ID
Montpelier, VT
Harrodsburg, KY
Silver City, NM
Decorah, IA
The Dalles, OR