Sedona Lit is a series by Dr. Elizabeth Oakes, an award winning poet and former Shakespeare professor. A Sedonian of three years, she will highlight the literature, written or performed, of Sedona, past and present.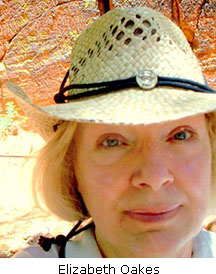 By Elizabeth Oakes
(August 29, 2016)
Light is a thing; it weighs something. Astrophysicists theorize that 160 tons of sunlight hit the earth each year. When we feel heat, we are also feeling (although it is too slight ever to be noticed) weight.
Light is also a major metaphor in literature, metaphysics, songs. It is the true subject of much of art – Monet, for instance, painted it with the form of haystacks just the backdrop.
Light is our innerscape. We call the earth our mother, but light is as well. It gives us everything – including the food we eat and the energy in our cells. Lightscapes resonate with us, for they are self portraits.
T
oday, in Part Two of Poems of the Sedona Light, four Sedonians pay homage to light, worshiped through millenia both in actuality and in metaphor. Also, three photographers catch a moment in time, giving us their vision in art of the three basic elements: time, light, and space.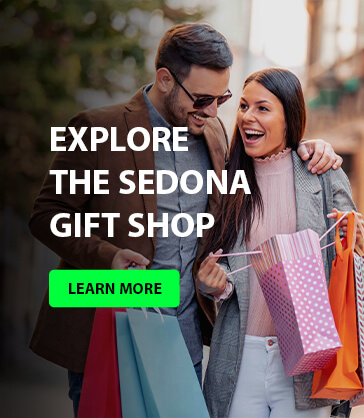 A magical land of light
when day turns into night
so stunning to man and to beast
when sunset glows in the East
Oh, Sedona, you wizard of light.
Randy Fridley, WuWu Philosopher
Summer Light Eagle
This desert light arrives softly in the cool morning,
Then almost unnoticed, spreads out her huge wings of gold
Blinding us all with her intensity and strength
Before she reluctantly relinquishes her hold
To rest in darkness, preparing for flight again tomorrow.
Kate Hawkes, Theater Professional
Like the best Wines
The Light
Of the Stars
Is Aged to Perfection
Nicholas Kirsten Honshin, Artist
Nature's perfect sight
Thunder Mountain bathed in light
Sun, shadow, dusk, night
Barbara Litrell, Community Leader
Next week, Part Three, with poems by Christine Marie, Jan Justice Oswald, Kenyon Taylor, and Bill Ward, and photographs by Honshin, Jan, and your Sedona.Biz columnist.