Sedona Lit is a series by Dr. Elizabeth Oakes, an award winning poet and former Shakespeare professor. A Sedonian of four years, she highlights the literature, written or performed, of Sedona, past and present.
By Elizabeth Oakes
(June 19, 2017)
Several years ago Sedonians thought there was an earthquake. It wasn't; it was the mover and shaker Eric Holowacz coming into town. Since then, he's become well-known as an innovator in his capacity as Executive Director of the Sedona Arts Center. 
Sedonians and the world far beyond Sedona, actually, know him as an administrator, cultural engineer, visionary, world traveler, family man. Add to these many facets that Eric is also a poet.
Luckily for us, Eric agreed to share his ideas about poetry and his poems with us in this second in my series of Sedona Lit columns about prominent people in town who write but who are not well known as writers.
EO: You have both an arts degree and an English major. When these two paths diverged, what made you choose art over English?
First, thanks for the earth-shaking introduction! Regarding art and language: I actually think the two aspects of my life have always been intertwined. I've had a fascination with artistic work and a craving for the literary for as long as I can remember—like the need for food or oxygen. As a teen-ager, I developed a curiosity about how we express ourselves, and have never stopped trying to explore or get into the machinery. The writer in me is often hidden, but I've never been afraid to play with words and strive for my own poetry. Over the past 25 years, in my more visible work as a cultural engineer, I've depended on both inclinations to steward the creative process, connect artists and audiences, and communicate my artistic identity.  
EO: Who's your favorite long-dead poet?
I was president of my high school Latin Club, so I probably should give you an oldie but a goodie from the classical world. My favorite long dead Roman is probably Ovid. The Metamorphoses are captivating, magical, bestial, and supernatural—an antique bedrock for story-telling and a universe of otherworldly metaphors. Ovid is tragic because he was banished to the Black Sea for "a poem and an error," for reasons known only by Emperor Augustus, and then spent the rest of his life writing lamentations and sad poetry about his lonely exile. And he is heroic because if two people stand at the still-exiled statue of Ovid on the Romanian Black Sea and recite his self-written epitaph, they will be together forever. Here's my translation of that very inscription: 
Here I am, craftsman of tender love stories
Ovid, wasted by my own poems
But for you, the lovers passing by, show no scorn
but grant my bones their gentle resting place.
EO: Who's your favorite contemporary poet?
I'll start with Pittsburgh poet Terrance Hayes, who was born in my hometown of Columbia, South Carolina—complex, clever, emotional, street-wise, from feeling to language and back again. I'm also intrigued by the slam poetry community in Sedona, and poets like Christopher Fox Graham and young inspiration, Claire Pearson. From the modern-day canon, I find it hard to put down Charles Simic, Billy Collins, Carolyn Forche, Amy King, Charles Wright, and TC Tolbert. Right now, I really want to find a copy of Olio, the musical poetic breakthrough by African-American writer Tyehimba Jess. 
EO: Is there a canonical, iconic poet that everyone else raves about that you just don't like?
Look, if somebody expresses themselves through poetry or well-crafted words, I appreciate it. If it's doggerel or schmaltz, I'll let them know. If it doesn't move me in any way, I might forget it. But I'm not one to hate or banish any creative person because they attempted poetry. If you use language and words in an interesting, cryptic, or enchanting way, I will ask for more. There are so many interesting aspects to hip hop and rap music, but the words within sometimes suffer or fall short of poetry. I have no doubt that some hip hop poetry will enter the canon, but so much depends on the performative, rhythmic, musical elements to be rave-worthy. 
EO: Is there an unknown poet that you like? Would you introduce him/her to us?
If you poke around the thickets and back woods of 1970s Arkansas, wade in certain creeks and turn over the right literary boulders, you may find the poems of Frank Stanford. And when you do, he sucks you into a supernatural, creepy, wondrous landscape populated by the ominous and the grotesque. His locales are also very agrarian, inherently Southern, dangerously American places that never seem unfamiliar. Whenever I feel removed from poetry or my own Southern origins, I read his early poems, "The Singing Knives" and "The Snake Doctors." The places and characters are wild and human, the narrative is earnest and picaresque, all sung in voices you've never heard before. In 1978, just shy of turning 30, Stanford shot himself three times in the heart, and was gone. He's not unknown today, but certainly isn't what you would call popular. Stanford's unique, raw, haunting poems are worth turning over every rock until you find one.
EO: You studied poetry with James Dickey at the University of South Carolina. What did you learn from him?
Mr Dickey, as his seminar students always called him, taught a graduate-level class in prosody that was worth the entire cost of my tertiary education. He carried a suitcase around campus, filled with books by other poets, favorite novels, and critical collections. He would unpack them from the head of the table, and advice and stories and dialog would flow from those books. It was like a literary glow around a campfire. But his class was more than anecdotes and recollections, it was a progressive tour of poetic formalism and structure and the conventions we need to learn—before setting out to break them. From haiku and couplets to quatrains, sonnets, sestinas, and villanelles—he made us tackle them all. And at the end of the day, Mr Dickey also knew how rare it was to make something powerful and unforgettable. He reminded students that they could spend a lifetime writing page after page of verse—in any form—hoping that just one line in a thousand might be recognized as poetry. Here is some verse I wrote from that time (the title is self-explanatory)…
A Man Killed Quietly by a Cow
Sleeping on the deadened ground,
That grows beside his silent plough,
In fields untended and unfound,
A man awoke beneath a cow
Walking there, along the grass,
Upon his soft and noiseless mass.
There it stood, a passing beast
Upon his torso resting there,
The breaking bones became a feast
that crackled in the furtive air
Between the hard, inhuman clay
The farmer let his soul away.
A hoof broke through the ankle bone
And then began to work the chest.
The cow breathed down, the man alone
Sunk through the grasses to his rest.
The soil took his graven head
The earth had made the farmer's bed.
Yet still alive, a final cough
the raising of a splintered hand
from deep within his sodden trough
To shake away this faithless stand
The hooves, and teats, and bovine tail
Came down upon a human trail.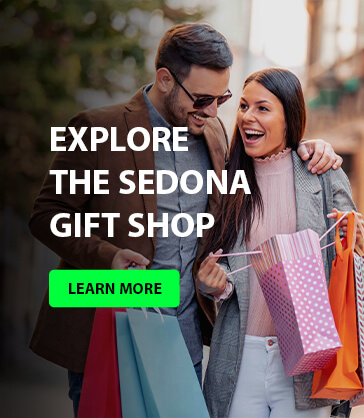 And with the killing there complete,
The beast and man remained at rest.
Until the cow got up to eat,
Beyond the sins a man confessed,
Tall grasses that are growing still
Beside a sad inhuman will.
EO: Everyone who knew him seems to have a story about him. Do you?
I certainly have heard many tales involving wine, women, and song, especially from other poets who had their own eye-witness accounts of crapulence and debauchery. My memories are relatively tame. I remember that he always wore two watches, which he explained was to keep up with a second, mysterious time zone. He was fond of turtlenecks and wore a silver chain and charm around his neck. He was fond of astrology and astronomy. Our prosody seminar was mid-afternoon, after Mr Dickey had enjoyed lunch and more than a few beers. My college friend, George Georgas had his British Poets class right before mine. As George would exit into the hallway, he would often look at me and whisper: "Dickey is particularly gaseous today, a light slurring of words and frequent but quiet belches." Actually, you might call that a story of mild crapulence.
EO: Is there a line from a poem that runs through your head now and then?
I memorized a lot of the Romantic Poets when I was a teenager, so whenever I see a daffodil I start reciting the Wordsworth poem. The Rime of the Ancient Mariner pops up for no reason, or snippets of Lord Byron just come to me. There's an impossible rhyme in his Don Juan that always makes me laugh: "But O ye lords of ladies intellectual / Inform us truly, have they not henpecked you all?" The other verses that spontaneously hit me are music, like Bob Dylan lyrics, a Nina Simone song, a way-before-my-time Cole Porter number, or a hip hop track that actually approaches poetry.    
EO: You grew up in South Carolina. Is there any way in which you are a southern writer?
I once interviewed Shannon Ravenel, former editor of Algonquin Books in Chapel Hill, and asked her to define the modern Southern writer. She told me to forget tired mythologies, stereotypical Faulkner, ancestor worship, and Gone with the Wind. The South was Vietnamese immigrants, convenience store robberies, affluent transplants from Ohio, televangelists and prostitutes, gay Civil War re-enactors, greedy real estate developers, and lots of other things that didn't fit the standard mythology. So I guess there's room for anything I might write. And I'm Southern in that I grew up in that culture and understand the natives—and it's still where I would bury my people. But because I've lived all over the world, I write from an itinerant existence that is a hodge-podge of global experiences and identities.   
EO: Since you're involved in the visual arts, do you write ekphrastic poems?
Not really, although I often think about the art-inspired poems by Auden, Keats, or Browning. My favorite is "Museum Piece" by Richard Wilbur which paints a picture of various famous paintings, and the museum guards who keep watch over them (with their own gravity and levity, but not much care for art history).  You might call it meta-ekphrastic, and a provocatively playful statement about art. 
EO: What are you involved in now, poetry-wise?
The poems of Pablo Neruda loom large over my psyche. I started translating them about ten years ago, trying to adapt and modify them in keeping with the spirit of the original text and context. Lately I have been asking friends and other writers to send me their favorite Neruda title. Then I'll research it, learn more Spanish, draft an English version, look at what other translators have done, redraft towards a more poetic outcome, and then share with others to gain feedback. Most of the time it's easier than starting a new poem from scratch. But the real joy is forming a deeper, more intimate bond with Neruda and those who have helped the process.   
Ever since buying a copy of Labyrinths about thirty years ago, I have been fascinated by the short stories of Jorge Luis Borges. He can invent a world, tells us all about it, and we totally believe in that new reality. His fiction is a mixture of invented ethnography, magical realism, philosophy and metaphysics, and questions about the human condition. My oldest daughter, Eva and I are currently writing a film treatment of the Borges short story "Tlön, Uqbar, Orbis Tertius." Maybe it's a metaphor of cultural appropriation, a warning against fascism, a love song of epistemology, or a tale of conspiracy vs reality. We hope to delve into the imaginary and make a real film here in Sedona later this year.
And to wrap things up, here's my translation of a very misanthropic, surprisingly bitter poem by Pablo Neruda…
Walking Around 
It so happens that I am tired of being a man.
I find myself entering tailor shops and cinemas
diminished, impervious, like a flocked-felt swan
navigating the waterways of wombs and ashes.
The odour of the barbershop makes me cry and scream.
I only desire the stillness of stones or wool,
I no longer want to look upon shops or gardens,
nor these products, eyeglasses, elevators.
I am now tired of my feet, of my fingernails
and my hair and my shadow.
It so happens that I am tired of being a man.
Yet it would be delicious
to frighten a bureaucrat with a cut lily
or murder a nun with a whack on the ear.
It would be beautiful
to walk down the street with a green butcher's knife
ranting and raving until we die from the cold.
I do not want to stay seeded in darkness,
ignorant, outstretched, shivering in my sleep,
sucked down into the liquid bowels of the earth,
absorbing and pondering, eating every day.
I do not want the misery.
I don't want to exist rooted in that tomb,
alone under the earth, in a warehouse of corpses
stiff and cold, dying ashamed.
That's why Monday burns like an oil fire
when it sees me coming, this convict face;
Howling as it passes, like a broken gearshaft
that leaves a trail of warm blood into the night.
And it pushes me into nooks and crannies, into certain damp houses,
to hospitals where bones fly out the window;
to the cobbler's shop that smells of vinegar,
and those dreadful streets like pockmarks.
There are birds the colour of sulphur, and hideous intestines
hanging over the doors of the houses I hate,
someone's dentures discarded in a coffeepot,
there are mirrors
that should mourn with shame and horror
There are umbrellas everywhere, and poison, and belly buttons.
I walk through calmly, with my eyes, my shoes,
with my fury, my forgetfulness,
I pass by, through the office buildings and orthopedic shops,
and backyards with their laundry drying on the line,
the underwear, towels and shirts, all crying slowly their dirty little tears.
EO: Thank you, Eric!