Sedona AZ (March 8, 2017) – Sedona K-9 Officer Dalan, a Belgian Malinois, and his handler, Sgt. Stephanie Foley, are expected at the March 14 meeting of the Sedona City Council to hear a proclamation by the mayor. Mayor Sandy Moriarty and members of the council will acknowledge the end of Dalan's seven years of service to the city as Foley moves fully into her police supervisory role and Dalan officially retires.
"It's a little sad," says Foley, "I've been with Dalan for many years as my partner in the car and on patrol, so him becoming my pet will be an adjustment for both of us. Dalan has high drive, and he'll need to get out some of the that energy, one way or another. I don't think he'll enjoy the couch as much as most pets."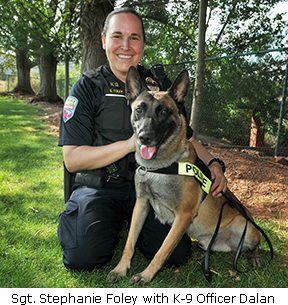 As a pet, the K-9 officer will spend more time with Foley's other dog, a border collie mix named Bindi. In addition to a break from police work, Dalan is also likely to experience a break in his morning routine.
"Dalan gets excited for work when he sees me putting on my uniform," she says. "So, at least initially, I may have to get ready in the other room."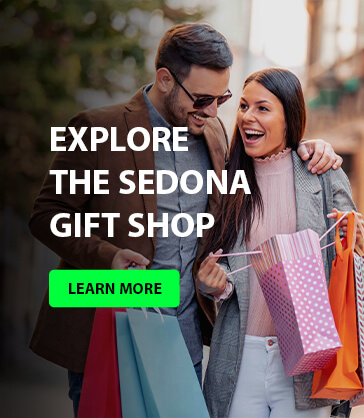 Foley has been with the SPD since 2005, acquiring Dalan as a partner in 2010. The two trained for K-9 patrol and narcotics work with the Arizona Department of Public Safety, a process that will begin again after the SPD opens the position for the next K-9 handler to current members of the city's police force. A fundraising effort to acquire the next K-9 officer will begin this spring.
Dalan is the city's second K-9 officer, following in the paw prints of Joker and handler Sgt. Will Lopez. Foley says age 8 to 9 is a typical retirement age for K-9s and Dalan will be nine years old in September.
The mayoral proclamation marking Dalan's service will be presented at the March 14 meeting that begins at 4:30 p.m. in City Council Chambers at 102 Roadrunner Dr.