Members of the Sedona Lodging Council are donating free stays to celebrate "unsung heroes" who served the public throughout the pandemic.

Sedona AZ (May 1, 2020) – As the coronavirus crisis has ravaged communities around the world, a great deal of well-deserved praise has been directed toward the healthcare workers and first responders who have braved the front lines to care for patients. In this same spirit of gratitude, the Sedona Lodging Council has chosen to celebrate a less commonly acknowledged group of heroes with close ties to the community: the local retail and grocery store checkers and baggers who have risked their own health to ensure that Sedona residents could obtain necessary supplies. To offer these workers a much-needed respite from serving the public, upscale hotels belonging to the Sedona Lodging Council have agreed to donate complimentary room nights for up to 150 local retail and store workers between their reopening dates and August 15, 2020. In total, the room nights donated have an average value of $225 per night, equaling $33,750 in complimentary stays as a gift for these local heroes.
The Sedona Lodging Council's program is voluntary for member hotels, with those participating agreeing to offer free one- or two-night stays for select retail store workers. The Council will provide the offer cards to the managers of local Sedona stores who agreed to participate in this program. Those stores include Sedona Ace Hardware, Village Ace Hardware, Bashas' Supermarket Sedona, and Clark's Market & Pharmacy. The store managers will retain discretion over which front-line employees receive cards. Upon awarding of the offer cards, the recipient employees will contact the hotels to determine a mutually agreeable date for booking their no-cost slice of Sedona luxury.
"While most of us were told to stay home and protect ourselves and others from the coronavirus, one group has kept working: retail workers at our local markets and hardware stores. Day in and day out, these employees have come to work, putting themselves and their loved ones in danger," commented Steve Segner, President of the Sedona Lodging Council. "The local hotels want to say thanks to the retail clerks that have supported us."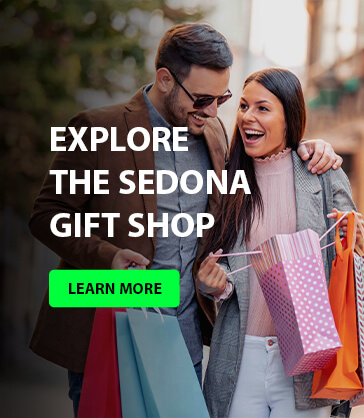 "Our Enchantment Resort team is proud to partner with the Sedona Lodging Council and come together with fellow member hotels to support our local front-line workers," said Stan Kantowski, Managing Director of Enchantment Resort. "The sacrifice these brave individuals make every day has not gone unnoticed. We are grateful for their service and this opportunity to give back to our Sedona community."
As the quarantine comes to an end and business owners worldwide hope for a return to normality, the Sedona Lodging Council is excited to extend goodwill and community spirit to the unsung retail store heroes who tirelessly served the public throughout the crisis. They will be the first to use hotel rooms once the stay-at-home mandate is lifted.
For more information about this generous program, please contact cindy@lucorpmarketing.com.