Sedona AZ (June 6, 2021) – The Sedona Historical Society will celebrate National Day of the Cowboy with a vintage western film made in Sedona, 'Broken Arrow', on Saturday, July 24 at the Mary D. Fisher Theatre.
The afternoon of cinematic excellence and Sedona movie history will begin when doors open at 3:15 p.m. At 3:30 a panel will take the stage to share background and stories about the making of the film in Sedona. Then, 'Broken Arrow", a 1950 western film set in Sedona and featuring Jimmy Stewart, Jeff Chandler and Debra Paget will play.
This film was nominated for three Academy Awards, and won a Golden Globe award for Best Film Promoting International Understanding. Film historians have said that the movie was one of the first major Westerns to portray Native Americans sympathetically.
Lovers of Sedona's landscape will enjoy the vistas that are backdrop to this Hollywood effort at social commentary layered with romance and action. Stewart, a WWII hero, was perhaps the most beloved Hollywood star at the time and cast as the hero, but there were casting gaffs and wardrobe miscalculations, among other hurdles in making this classic.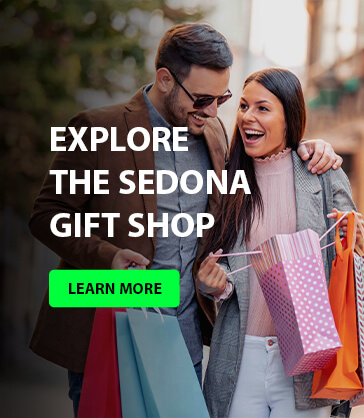 Directed by the great Delmer Daves, who made four films in Sedona, the production presented massive logistics challenges. It employed approximately 400 White Mountain Apaches and local residents; required about 260 rented horses; and bulldozers cut miles of roads through the forest to 20 different shooting sites. During the panel discussion, guests will hear these stories and more with personal anecdotes of Sedona residents who dined with the stars and took Jimmy Stewart fishing. In the end, 20th Century Fox left over $700,000 in the local economy to shoot the Sedona location footage.
This screening will show in the Mary D. Fisher Theatre, thanks to the Sedona International Film Festival. Tickets are limited, $20 each, and available at sedonafilmfestival.com/event/broken-arrow/. SWAG bags and door prizes included. Proceeds benefit the Society's special projects.
For more information, contact the Society at their Sedona Heritage Museum located at 735 Jordan Road in Uptown Sedona or call 928-282-7038.