Sedona News – On Thursday, April 27, the Sedona Historical Society and Sedona Heritage Museum honored the organization's volunteers at its annual Volunteer Appreciation Party.
Volunteers contributed about 10,000 hours to SHS in 2022 – the equivalent of 5 full time staff members!  Almost every aspect of the SHS operation is made possible by the efforts of dedicated volunteers – they greet visitors at the front desk, help people with their shopping in our gift shop, organize and run events, develop educational programs, and so much more.
Among those honored were volunteers who have completed milestone anniversaries of 1, 5, 10, all the way up to 40 years of service to the organization.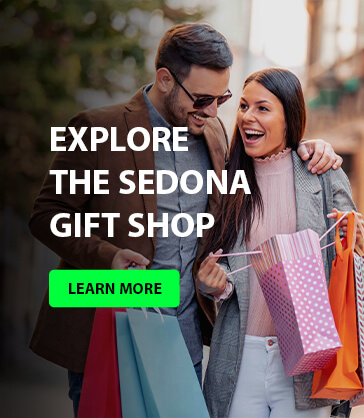 The SHS Volunteer of the Year is Dermot Hayes.  Dermot joined the organization in 2022.  But after only one year volunteering at SHS he has already made a large imprint on the organization through his diligence, hard work, and willingness to pitch in whenever and where ever he is needed.
The President's Award went to Clancy Sage.  Clancy has volunteered in a variety of roles over several years, including over 700 hours in 2022 alone!  She serves on the Board, is a docent several times a month, assists with management of the gift shop, volunteers her time as a researcher, and leads educational lectures and programs, notably the popular Red Rock Loop and Oak Creek Canyon tours.
The Sedona Historical Society operates the Sedona Heritage Museum located in Jordan Historical Park, 735 Jordan Road in Uptown Sedona, Arizona.  Open daily 11 am – 3 pm.  For more information call 928-282-7038 or visit www.sedonamuseum.org.