Sedona AZ (January 28, 2021) – The city of Sedona welcomes Karen Osburn as the new city manager after serving as the city's assistant city manager for nine years and simultaneously as the director of community development for over two years. 
"I have total faith in Karen's abilities, having known and worked with her for many years, and don't think there could a better choice. Although I rarely speak for the other councilors, I believe it is safe to say in this case that we are all very much looking forward to working with Karen," said Sedona Mayor Sandy Moriarty.
"I am honored to receive City Council's endorsement and thrilled to have the opportunity to continue working with them in this new role. The visionary leadership and support of City Council played heavily into my decision to accept the position, as did having such an extraordinary staff team. Not only are our city employees immensely talented in their respective areas of expertise but they genuinely care and are committed to providing the highest levels of service to the community. They inspire and motivate me daily and I hope I can do the same for them," said Osburn.
A public servant for her entire career, prior to the city of Sedona, Osburn worked as the Business Director for the Sedona Fire District; for the cities of Avondale, Phoenix and Peoria; Maricopa County; and the Arizona Governor's Office. She holds a Master's in Public Adminstration with a sub-specialization in government budget and finance from Arizona State University. She is also a Certified Public Finance Officer through the Government Finance Officers Association.
This announcement comes as current City Manager Justin Clifton will be leaving to take the position as city manager of Palm Springs, Calif. after almost six years with the city of Sedona.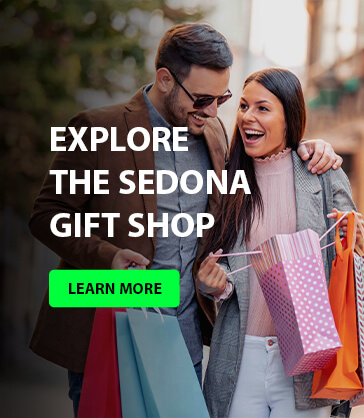 "I can't think of a better situation for this team and community than Karen in the city manager position. She's simply one of the most thoughtful, intelligent and dedicated professionals I've ever worked with. I will sleep easy knowing Sedona has her leadership. And I can't wait to see more of what she can do," said Clifton.
"It's especially exciting to be stepping into the city manager position at a time when the city is pursuing so many bold initiatives like housing, transit, sustainability and Sedona in Motion (SIM). Justin has done a brilliant job taking the policy priorities of the City Council and translating them into action items that are now being vigorously pursued on behalf of the community. I look forward to continuing his good work and seeing these and other projects and programs through implementation," said Osburn.  
Osburn is expected to start at the end of March.