Sedona AZ (February 3, 2012) – The Sedona Heritage Museum has planned a comprehensive schedule of local events celebrating Arizona's Centennial year. They are also proud to announce that several of those events have been designated "Official Arizona Centennial Events" by the State Committee.
A full week of events leading up to statehood day kicks off Wednesday February 8 at 9 a.m. with Arizona author and historian, Jim Turner, who'll present "Arizona Statehood, All the Bells & Whistles", co-sponsored by the Arizona Humanities Council. Learn and see historic images and cartoons about the road to statehood, some of the political factions applying pressure to our state constitution's content, and stories of celebration. Free.
Next, the weekend offers almost continuous opportunities for celebration. On Saturday February 11 at 2 p.m. audiences can enjoy a Radio Theater style performance, entitled: "Arizona Constitutional Convention-You Are There". This original show shares pieces of the actual debates from the floor of Arizona's state constitutional convention of 1910. Some of the language and topics will seem vintage and dated, but you might be surprised to learn that some of the topics are still being debated in our state today. In the end, Arizonans would adopt the most progressive state constitution ever put in place in the U.S. This show uses drama and humor. After the show, some of the cast will add additional layers of information about the debates and topics and draw parallels between these actions of 100 years ago and how Arizonans impact their governing to this day. Refreshments, souvenirs and fun. $7 for adults, $4 for children age 6-11. This performance has been designated an Official Event of the Arizona Centennial.
The very next day, Sunday February 12 from 9 a.m. to noon, the Museum will host an Arizona Centennial "Splatter Dab" Breakfast. Splatter Dabs are pancakes to all you greenhorns!. Local pioneer families will be honored and attending descendants will be introduced, along with descendants of all families that were living in Arizona in 1912. There will be music and intermittent programs. Breakfast is only $3, thanks to sponsor, the Arizona Lottery. This is also a designated an Official Event of the Arizona Centennial.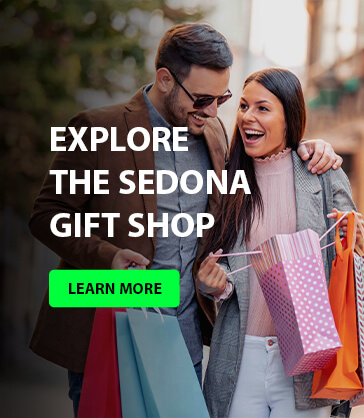 That same day at 2 p.m., there will be an encore performance of the Museum's Radio Theater "Arizona Constitutional Convention-You Are There"show.
The week-long party concludes on February 14 at 1:50 p.m. with an Arizona Centennial Community "Bell-Ringing" celebration at Wayside Chapel on S.R. 89A in Uptown. The Museum is coordinating all churches, schools, and businesses that have bells on their buildings, to ring them for 60 full seconds at exactly 2:14 p.m. For citizens, there will be a brief program of dignitaries in front of Wayside Chapel with a gathering on the street. At exactly 2:14, Sedona and T.C. Schnebly's granddaughter, Pat Schnebly Ceballos, will help ring the bell in the Chapel's bell tower – a bell originally purchased with Sedona Schnebly's memorial money back in 1951 for 'her' church. This fun, small-town gathering will be brief. Everyone attending is encouraged to bring a bell, download a bell 'app' to their cellphone, or purchase a commemorative bell that the Museum will have available before the event. After the 60 seconds of celebratory noise-making, the Women of Wayside will treat participants with homemade bell-shaped cookies and beverages. Free. This has been designated an Official Event of the Arizona Centennial.
These events and more will be held at the Sedona Heritage Museum unless otherwise noted, at 735 Jordan Road in Uptown Sedona. More info: www.sedonamuseum.org, or 928-282-7038.