Sedona News – The Sedona Heritage Museum will host an authentic chuck wagon dinner followed by the screening of a classic Western movie made in Sedona on Saturday, April 29 at the Museum.
Award-winning chuck wagon cook Bill Cowan and his crew will serve a delicious menu of beef stew, biscuits, and apple cobbler from his M Bar Lazy B chuck wagon. The entire meal will be cooked over open fires in well-seasoned cast iron. Cowan has competed in chuck wagon cook-offs across Arizona and the West racking up wins at noteworthy cook-offs from Chandler to Ruidoso.
Guests will have a chance to watch their meal being prepared in the way "cookies" used to prepare food for cowboys on cattle drives and on roundups around Sedona. Cowan's chuckwagon will be on display for people to see a historically accurate chuck wagon, the world's first "food truck." Musical entertainment during the food preparation will be provided by Reno and Sheila McCormick, with their down to earth stylings of bluegrass, folk, country, and western.
The cooks will holler for folks to "Come and get it!" at 5 pm. Guests will enjoy their vittles in the Apple Shed, and after dinner there will be a special showing of the 1952 film "Indian Uprising." The movie, which stars George Montgomery as a cavalry officer trying to keep peace between Geronimo and white settlers, was shot in over a dozen locations in and around Sedona. It was praised for its empathetic and respectful portrayal of Native Americans.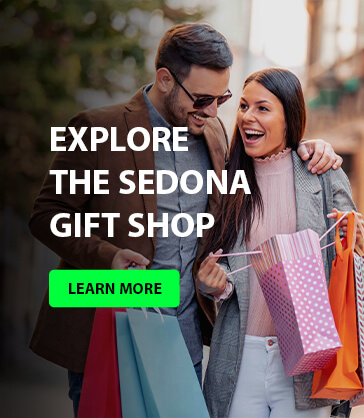 Tickets are limited and available now for this special event. $25/person at the Museum or online at https://sedonamuseum.org/event/chuckwagon. Doors open at 4 pm for people to enjoy music and interact with the chuck wagon team. Dinner is served at 5, with the movie starting around 5:45. The film has a 75 minute run time.
The Sedona Historical Society operates the Sedona Heritage Museum located in Jordan Historical Park, 735 Jordan Road in Uptown Sedona, Arizona. Open daily 11 am – 3 pm. For more information call 928-282-7038 or visit www.sedonamuseum.org.