Sedona News – Wendy Lippman, Resident Partner and General Manager of Tlaquepaque Arts & Shopping Village, will give a presentation about the history of Tlaquepaque at the Sedona Heritage Museum on Thursday, October 12, at 10 am.  The program is free to attend.
Tlaquepaque is celebrating its 50th anniversary in 2023.  First opened in 1973, it has become an integral part of the Sedona community, attracting tourists to its many unique shops, galleries, and restaurants, as well as hosting community events like the annual Sedona Tree Lighting and Santa Visit.  Wendy will explore the history of Tlaquepaque from Abe Miller's vision right through to today.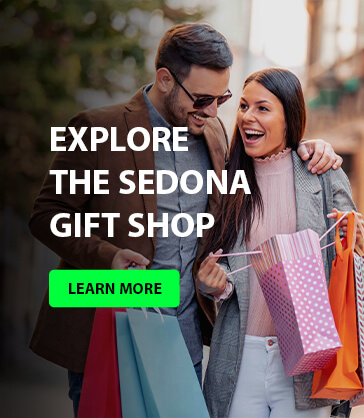 This presentation is part of the Sedona Heritage Museum's Sedona Stories lecture series.  Sedona Stories are presented at 10 am on the second Thursday of every month in the Museum's Apple Shed.
The Sedona Historical Society operates the Sedona Heritage Museum located in Jordan Historical Park, 735 Jordan Road in Uptown Sedona, Arizona.  Open daily 11 am – 3 pm.  For more information call 928-282-7038 or visit www.sedonamuseum.org.