Sedona News – The Sedona Heritage Museum is excited to announce its second Community Day of the year on Saturday, May 13, 2023.  Throughout the year, the Museum will host four Community Days in celebration of its 25th Anniversary.
The Sedona Heritage Museum offers free admission for the day to residents of Sedona and the Verde Valley.  Local visitors simply need to say where they live to receive free admission.  All Museum guests will enjoy fresh apple cobbler made by the Sedona Community Center.  The apple cobbler is a nod to the apple orchard history at Jordan Historical Park where the Museum sits.  Cobbler will be available on a first come, first served basis.  Once it's gone, it's gone!
The highlight of the day will be the ribbon cutting of a brand new outdoor exhibit which explores the history of water and irrigation in the Sedona area, highlighting some of the unique and innovative ways in which early settlers brought water to their land, and asking guests to consider the future of water in Arizona and the West.  The exhibit is curated by Museum staff and volunteers, with design and installation by Museum Pros, LLC, an exhibit design firm which specializes in exhibits for small museums.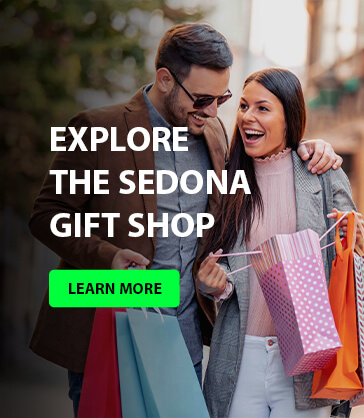 "I look forward to Community Day and I'm happy that we can offer free admission to local residents," said Nate Meyers, Executive Director of the Sedona Historical Society and Sedona Heritage Museum.  "The new exhibit will be something new and exciting for our guests to enjoy.  The goal is that it will teach Museum visitors about our unique irrigation history and also spur discussion about how we can sustainably use water sources like Oak Creek in the present and future."
The dedication of the new exhibit will begin at 10 am with opening remarks from Mayor Scott Jablow.  Members of the Jordan family will be present to participate in the celebration, as they did 25 years ago when the Museum opened.  The exhibit dedication is a free event and the public is encouraged to attend.
The Sedona Historical Society operates the Sedona Heritage Museum located in Jordan Historical Park, 735 Jordan Road in Uptown Sedona, Arizona.  Open daily 11 am – 3 pm.  For more information call 928-282-7038 or visit www.sedonamuseum.org.