Sedona AZ (April 24, 2019) – The Sedona Historical Society and Sedona Heritage Museum recently held their annual volunteer appreciation party and recognized several volunteers for special service and accomplishments.
Sheila Wymore was honored with the "President's Award" for her 15 years and long-time service as Treasurer. Michael Haboush was recognized as "Volunteer of the Year" for his volunteering as a docent and whenever called on to cover extra shifts.
Volunteers who celebrated special anniversaries of service were: 20 years: Kathie Hamblen and Linda Starr; 15 years: Joan Miller and Ron Maassen; 10 years: Terry Greene and Peter Gendron; 5 years: Lisa Hyatt; and 1 year: Al Comello and Jeff Ismail.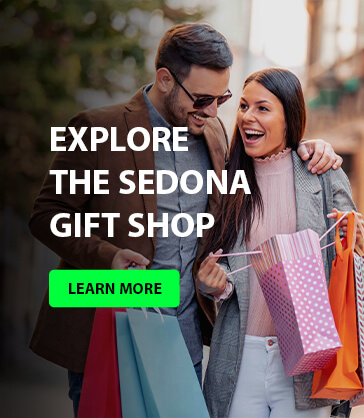 Local businesses who donated gifts for the volunteers were: Sedona Memories, Ace Hardware, Bearizona, Bella Salon, Big O Tires, Clock Soup, Heather Molans' Artistic Jewelry, Elite Salon, Elote Café, Fiesta Mexicana, Golden Goose American Grill, Hummingbird House, J Wine Bistro, Macy's, Meraki Hair Salon, Oregano's Pizza Bistro, Page Spring Cellars, Mike Peach, Pink Jeep Tours, Poco Diablo Resort, Red Rock Tours/A Day in the West, Rotten Johnny's, Safari Jeep Tours, Sedona Beer Co., Sedona Fudge Co., Sedona Quilt Shop, Sedona Segway, Sedona Trolley, Starbuck's, and Verde Canyon Railroad.
There are many places for volunteers within the Society or at the Museum. To learn more about these, call Julie Holst at the Museum at 282-7038.