Sedona AZ (May 1, 2018) – The Sedona Heritage Museum recently held their annual volunteer appreciation party and recognized several volunteers for special service and accomplishments.
Ann Pearson, who has been volunteering at the Museum since 2004, received the "President's Award". Ann has been a docent all those years, served four terms on the Board and multiple terms as Secretary, been active on the Education Committee and never misses an opportunity to invite new volunteers and new members to join the Museum.
Joan Miller was honored for her 15 years of service, helping as a docent, working tirelessly in the research library and on special projects, assisting with membership, special events, and administrative and training whenever called on.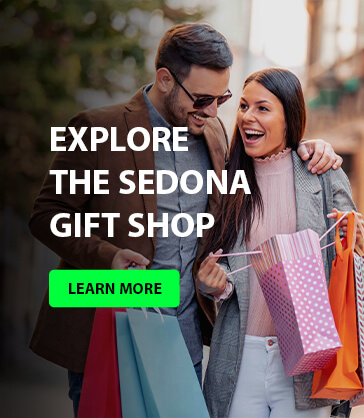 Volunteers who celebrated special anniversaries of service were: Donna Pratt for 35 years; 15 years Sheila Wymore; 10 years Mary Clement, Bill and Fran Levengood; 5 years Monte Wymore, Rita Reger and LouAnne Scott; and one year Mike Shott, Linda Thacker, Kathleen James and Tom White.
Local businesses who donated gifts for the volunteers were: Sedona Fudge, Secret Garden Café, Blazin M Ranch, TrueRest Float Spa, Miley's Cafe, Pink Jeep Tours, Windmill Mountain Ranch, Red Rock Chiropractic, Lash Bar, Red Hills Gallery, Red Rock Baskets, Sharon Loy, Pro Build, Outlaw Grill, Burro Ridge Fine Art & Gifts, Lee R. Gardner Art, and Dana DeLuz Dance Studio.
There are many places for volunteers within the Society or at the Museum. To learn more about these, call Brandy Roberts at the Museum at 282-7038.