Sedona AZ (April 21, 2014) – The Sedona Fire District invites the community to help celebrate the opening of new Fire Station No. 6 with a free pancake breakfast, dedication ceremony and an open house. This event will be taking place on April 26, 2014, with breakfast served from 9 -11 am. The dedication ceremony will begin at 11 am with events lasting until 1 pm. A dedication of an on-site memorial for fallen DPS Officer Bruce Harrolle will follow. Station No. 6 is located in the Chapel area at 2675 State Route 179. Parking will be available at the adjacent Christ Lutheran Church and the Jewish Community of Sedona and the Verde Valley. Those with additional questions may contact phone number 928-282-6800.
Fire Chief Kris Kazian states, "This is a great opportunity for the community to tour the new facility before it is put into service. The opening of this station is a great day for the Sedona Fire District, and more importantly, this is a great opportunity to enhance services to our entire District."
Firefighters and other participants will be volunteering their time to serve a pancake breakfast with sausage and beverages. The breakfast is free; however, there will be a donation opportunity to support the day's activities.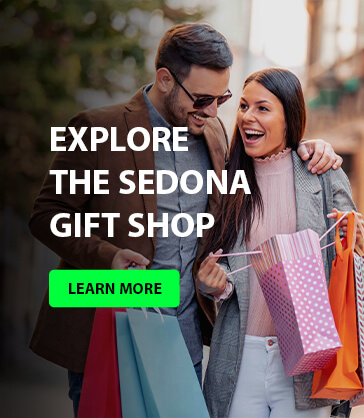 The official Fire Station No. 6 dedication ceremony will include the presentation of colors by the Sedona Verde Valley Firefighter Honor Guard and the Glendale Pipe and Drums, with the National Anthem to be sung by Ashley Kay of radio station Q102.9. Several guest speakers will be on hand to share about the project. In the spirit of a ribbon-cutting, the ceremony will include an "uncoupling of the fire hose." Chief Kazian states that "Working with both Danson Construction and LEA Architects has been a great experience. They have been committed to absolute project success –as will be evident in the finished product. This station was designed for ultimate functionality and efficiency throughout."
The day's events will include a dedication of an on-site memorial for fallen DPS Officer Bruce Harrolle, who was tragically killed in 2008 while assisting the Sedona Fire District with a rescue on Bear Mountain. The Sedona Fire District is pleased to honor Officer Harrolle, the Harrolle family, and those who serve in the Arizona Department of Public Safety by including this memorial at Fire Station No. 6. "Due to our personal relationship with Bruce and our close partnership with DPS, Sedona Fire wanted to offer Station No. 6 as a location for his memorial. The family is grateful and can now have some closure. I was there that day and am happy we are able to help the Harrolle family," said Sedona Fire District's Division Chief Scott Schwisow.