Film Festival partners with Mental Health Coalition for special screening and discussion
Sedona AZ (March 14, 2018) – The Sedona International Film Festival is proud to partner with the Mental Health Coalition Verde Valley to present the premiere of the powerful film "The S Word" showing Friday, March 16 at 7 p.m. at the Mary D. Fisher Theatre.
The writer/director of the film, Lisa Klein, will be in Sedona to host the screening and present a Q&A and community discussion following the film screening.
A suicide attempt survivor is on a mission to find fellow survivors and document their stories of courage, insight and humor. Along the way, she discovers a rising national movement transforming personal struggles into action.
"The S Word" is a powerful feature documentary that puts a human face on a topic that has long been stigmatized and buried with the lives it has claimed. The film gives a platform to those who lived the experience — people who have attempted to take their own lives and survived to tell their stories. These are the voices that have been silenced for so long and their stories could save lives. Capturing personal revelations and surprising moments of humor, "The S Word" opens a door on this most taboo of subjects through the eyes of the people who have been there and are now committed to preventing others from getting to that edge.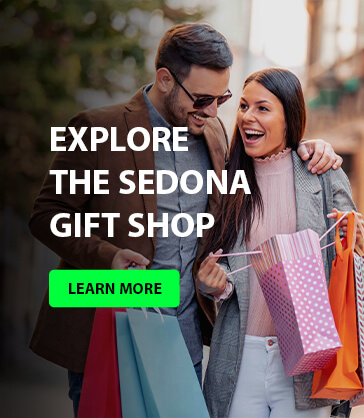 Our central subject, attempt survivor Dese'Rae Stage, embarks on a mission to find fellow survivors and share their stories and portraits with the world. Suicide has affected her since she can remember; as a child, a family friend died by suicide, and as a teenager, her best friend died by suicide. She herself attempted suicide at 23 and continues to struggle through cycles of loneliness and depression. After moving to New York and pursuing a career in photography, she discovers that many of her own questions can be addressed using her camera, and she begins to explore life on the other side of suicide. As she becomes a recognized pioneer of a new movement, she also proposes marriage to her girlfriend Fel.
As Des pursues her vision, she discovers a vibrant community of other attempt survivors who we meet through her unique lens.
Within this unique and personal approach, "The S Word" takes an intimate look at the lives of these survivors and their loved ones and records their candid and profoundly emotional stories of survival — and gives us all a guide to a future with fewer suicides.
"The S Word" will show at the Mary D. Fisher Theatre on Friday, March 16 at 7 p.m. followed by a Q&A with writer/director Lisa Klein and a community discussion.
Tickets are $12, or $9 for Film Festival members. For tickets and more information, please call 928-282-1177. Both the theatre and film festival office are located at 2030 W. Hwy. 89A, in West Sedona. For more information, visit: www.SedonaFilmFestival.org.