'For the Love of Sake', 'Passage to Mars' and 'Sour Grapes' wrap up DOCtoberfest at theatre
Sedona AZ (October 20, 2016) – The Sedona International Film Festival is proud to wrap up its DOCtoberfest film series with the three special documentary premieres on Oct. 25 and 26. The finale of the series will feature "Kampai! For the Love of Sake", "Passage to Mars" and "Sour Grapes" at the Mary D. Fisher Theatre.
KAMPAI! FOR THE LOVE OF SAKE
Tuesday, Oct. 25 at 4 pm — one show only!
"Kampai! For the Love of Sake" features the exploration of the traditional, complex, and secretive world of sake, often called Japanese rice wine, though the eyes of three distinctive outsiders who have devoted themselves to sake.
Sake is an alcoholic beverage made from fermented rice and has a wide range of flavor, consistency and price. This special drink has a long, deep history rooted in Japanese culture, but outside of Japan, as a specialty drink, it's still not well understood. For many international diners, sake remains a mystery; a beautiful, tasty clear liquid that only has two questions to answer when ordering. Dry or sweet; and hot or cold? But of course to a true gourmets and aficionado sake is so much more than that.
In this fascinating look at the universe of sake, three outsiders; a British sake brewer with 25 years of experience in Japan, an American journalist who has published multiple guidebooks on sake, and the young president of a centuries -old Japanese sake brewery who wants to make changes to his family legacy, join together to explore the mysterious world of sake illustrating how these unique individuals each have a role to play in the rich, complex, and spectacular world of sake.
PASSAGE TO MARS
Tuesday, Oct. 25 at 7 pm — one show only!
"Passage to Mars" is the journals from the true Arctic expedition to prepare the first human exploration on Mars.  A crew of six aboard NASA experimental vehicle HMP Okarian, is attempting to cross 2,000 miles of Arctic sea-ice to reach NASA outpost on the remote island of Devon.  A place where humans prepare for Mars.  This unprecedented adventure, planned to last a few weeks, will become a three-year epic odyssey of hope, fear and survival.  Shot on the breathtaking sea ice on Earth, and on Mars, as captured by the robots we sent, this true story is a vibrant, thought-provoking hymn to our thirst for discovery.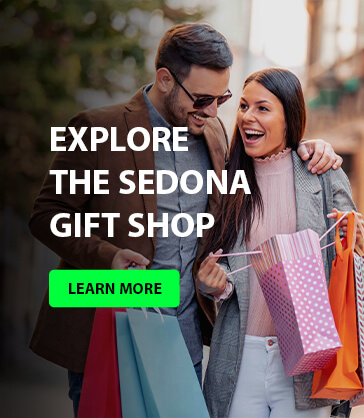 Directed by French award-winning filmmaker Jean-Christophe Jeauffre, the film follows the epic three-year long NASA Arctic adventure.  The film gives life to the magic of Mars as never before on the big screen and features striking performances by actor Zachary Quinto and iconic appearances by Academy Award-nominee Charlotte Rampling, first moon-landing astronaut Buzz Aldrin and the haunting presence of Orson Welles.
"Gripping! It captures the truth of exploration. The will to survive against the odds. An immersive, thrilling adventure, full of spectacular beauty!" — James Cameron (director of "Titanic" and "Avatar")
SOUR GRAPES
Wednesday, Oct. 26 at 4 and 7 pm — two shows with wine-tastings
Controversy erupts when an unassuming young man floods the American wine market with fake vintages valued in the millions, bamboozling the wine world elite, in this humorous and suspenseful tale of excess on the eve of the 2008 stock market crash.
With pockets full of cash, charisma and a preternatural memory for vintages, an unassuming young Rudy Kurniawan earns the reputation of a wine savant, surrounding himself with some of high society's most fervent wine connoisseurs. But when Bill Koch, a top US collector, and, Laurent Ponsot, a Burgundian wine producer, discover suspicious bottles, a humorous and suspenseful investigation begins into one of the most ingenious cons of our time.
Wine fraud, however, is inherently difficult to detect. As Ponsot points out, the older the wine, the more likely it is to be sub-standard. Collectors who buy a 1945 know they take a risk. If it doesn't match up to expectations, they're more likely to think they gambled and lost, than that they have bought a fake. The key to detection lies in the design of bottles, labels and corks, which are hugely inconsistent in older wines.
"Sour Grapes" unfolds Rudy's story though the eyes of his friends, his fellow wine enthusiasts and his French adversary. It draws on a colorful cast of characters from New York socialites to celebrity wine buffs. An FBI sting takes us into the complex world of Bourgogne wines, made in small quantities by wine makers who view their products as a form of art. But all art has a close kinship with illusion, and Kurniawan had himself mastered an art form as he turned from connoisseur to conman.
All wine-lovers will enjoy and appreciate "Sour Grapes". Included in the ticket price of the film is a wine-tasting that will take place before each screening in the lobby of the theatre.
Tickets for each of the films are $12, or $9 for Film Festival members. For tickets and more information, please call 928-282-1177. Both the theatre and film festival office are located at 2030 W. Hwy. 89A, in West Sedona. For more information, visit: www.SedonaFilmFestival.org.