Jake Gyllenhaal, Amy Adams, Michael Shannon and Laura Linney star in film at Fisher Theatre
Sedona AZ (January 4, 2017) – The Sedona International Film Festival is proud to present the Sedona premiere of "Nocturnal Animals" — nominated for three Golden Globe Awards and featuring an award-winning all-star cast — showing Jan. 13-19 at the Mary D. Fisher Theatre.
"Nocturnal Animals" stars Academy Award-nominees Amy Adams, Jake Gyllenhaal, Michael Shannon and Laura Linney, along with Golden Globe-nominee Aaron Taylor-Johnson.
The film was nominated for three Golden Globe Awards including Best Director (Tom Ford), Best Supporting Actor (Aaron Taylor-Johnson) and Best Screenplay (Tom Ford).
From writer/director Tom Ford comes a haunting romantic thriller of shocking intimacy and gripping tension that explores the thin lines between love and cruelty, and revenge and redemption. Academy Award nominees Amy Adams and Jake Gyllenhaal star as a divorced couple discovering dark truths about each other and themselves in "Nocturnal Animals" — the winner of the Grand Jury Prize at the 2016 Venice International Film Festival.
Susan Morrow (Adams) lives an incredibly privileged yet unfulfilled life with her husband Hutton Morrow (Armie Hammer). One weekend, as Hutton departs on one of his too-frequent business trips, Susan receives an unsolicited package that has been left in her mailbox. It is a novel, "Nocturnal Animals", written by her ex-husband Edward Sheffield (Gyllenhaal), with whom she has had no contact for years. Edward's note accompanying the manuscript encourages Susan to read the work and then to contact him during his visit to the city. Alone at night, in bed, Susan begins reading. The novel is dedicated to her.
But its content is devastating, as Edward tells the tale of Tony Hastings (also portrayed by Gyllenhaal). Driving across a lonely stretch of Texas one night, Tony and his family are harassed by a trio of joyriders, and forced off the road into a confrontation initiated by the gang's ringleader, the disturbingly insinuating Ray Marcus (Aaron Taylor-Johnson). Tony is all but powerless to act as his family is kidnapped and he is left stranded. When day breaks, Tony manages to reach the police for help, and laconic Lieutenant Bobby Andes (Academy Award nominee Michael Shannon) takes on the case. Andes forges a strong connection with the distraught Tony, and dedicates himself to pursuing the suspects once Tony's worst fears are realized.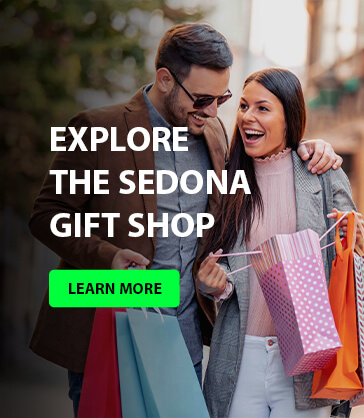 Moved by Edward's writing, Susan cannot help but reminisce over the most private moments from her own love story with the author. Trying to look within herself and beyond the glossy surface of the life and career that she has made, Susan increasingly interprets the book as a tale of revenge, a tale that forces her to re-evaluate the choices that she has made, and re-awakens a love that she feared was lost — as the story builds to a reckoning that will define both the novel's hero and her own.
" 'Nocturnal Animals' is a cautionary tale about coming to terms with the choices that we make as we move through life and of the consequences that our decisions may have," said writer/director Tom Ford. This is a story of loyalty, dedication and of love. It is a story of the isolation that we all feel, and of the importance of valuing the personal connections in life that sustain us."
"A must-see." — Mara Reinstein, US Weekly
"Grips you like a dream that won't let go." — Peter Travers, Rolling Stone
"A Hitchcock-like thriller." — USA Today
"A tour de force from Tom Ford." — Geoffrey MacNab, The Independent
"Nocturnal Animals" will be shown at the Mary D. Fisher Theatre Jan. 13-19. Showtimes will be 4 p.m. on Friday, Saturday and Monday, Jan. 13, 14 and 16; and 7 p.m. on Sunday, Tuesday and Thursday, Jan. 15, 17 and 19.
Tickets are $12, or $9 for Film Festival members. For tickets and more information, please call 928-282-1177. Both the theatre and film festival office are located at 2030 W. Hwy. 89A, in West Sedona. For more information, visit: www.SedonaFilmFestival.org.