Celebrate the arts in a special free discussion held at the Mary D. Fisher Theatre
Sedona AZ (January 13, 2016) – The Sedona International Film Festival is proud to host a free panel discussion entitled "Starting an Arts Non-Profit: Three Who Did It". The event will take place on Saturday, Jan. 23 at 1 p.m. at the Mary D. Fisher Theatre.
"Arts are in the wind in Sedona, a city that has always been animated by the arts," says long-time Sedona resident, author and community activist James Bishop, Jr., who will moderate this panel featuring three people with very different stories who were instrumental in forming arts non-profit organizations in their communities.
The discussion will focus how the careers, life experiences and interests of three people inspired the creation of three very different non-profit organizations, and the challenges they faced along the way. What makes the non-profit route work? What are the pitfalls, and what are the rewards? It promises to be an entertaining and insightful afternoon of ideas and success stories.
Panel members will include:
Kate Hawkes, founder and Artistic Director of, Sedona's Red Earth Theater Company.
Winnie Muench, who trained as a dancer in her youth, founded the Sedona Chamber ballet.
H. Kirk Brown, co-founder (with his wife, Jill A. Wiltse) of the national non-profit organization Design Onscreen, The Initiative for Architecture and Design on Film.
JAMES BISHOP, JR.
James Bishop, Jr., a twenty-five year resident of Greater Sedona, is an author, free-lance writer, editor, and creative writing instructor who is committed to grass roots organizing, arts advocacy and environmental sanity. Since leaving the nation's capital for the West two decades ago, he has served as a consultant to government agencies and non-profit organizations. His writing has appeared in newspapers and magazines from Seattle to Denver, Prescott, Arizona to Washington D.C. His book, "Epitaph for a Desert Anarchist – The Life and Legacy of Edward Abbey" is now in paperback. His other books include "The Pink Nectar Café", "The Consumer Revolution – Let the Seller Beware," and "Creating Abundance, A Different Energy Future". At present, he is at work on two novels and expecting to move into production with an original screenplay, "The Secret Warrior".
KATE HAWKES
Originally from Australia, Kate holds degrees in Education and Counseling, and an MFA in Directing from the University of Portland. She is a freelance theatre professional, educator, and Horse Gentler/Guide for Communication. Kate created Performing Wellness and later co-founded the Well Arts Institute in Portland, Oregon. She was the Education/Outreach Director and Artistic Associate at Artists Repertory Theatre, (Portland) and was adjunct faculty in the Theatre communications department for 18 years at Linfield College. She is co-founder (2013) and Producing Artistic Director of Red Earth Theatre based in Sedona Arizona, currently operating as 'nomadic' theatre partnering with different organizations creating theatre all over the place. Red Earth also manages Sedona Hub a new performing arts venue available to the entire community. Kate has worked in all aspects of theatre from management to teaching, producing directing, acting and writing.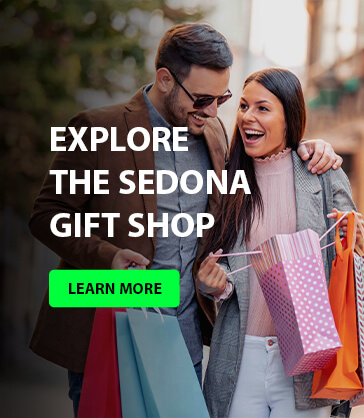 WINNIE MUENCH
Winnie Muench trained in ballet between the ages of 4 and 18 and was studying with the School of American Ballet in New York when dance-related injuries ended her hopes of a career in dance. After obtaining an MBA, Winnie spent 20 years as a healthcare industry executive. She has also had experience in creating community programs for the disadvantaged and in the area of geriatric services. After spending 10 years sailing around the world with her husband, Winnie moved in 2010 to Sedona, where, in founding the Sedona Chamber Ballet, she has been able to combine her long-time passion for dance with her extensive experience in business management and community affairs.
KIRK BROWN III
Kirk Brown was born in Phoenix, Arizona, in 1947, and after graduating from The Hill School in Pottstown, PA, attended Stanford University where he majored in English and received a BA degree in 1970. After living in New York for 21 years, he moved to Denver in 1991 and started in business as a small independent in the oil and gas business, which business he continues to this day.   Together with his wife Jill, he founded and funded Design Onscreen, which has to date produced 7 documentaries on architects and designers, and whose films have been shown around the world.  Design Onscreen has also organized or co-organized architecture and design film series in Palm Springs, Denver, Milan, Venice, Moscow, and New Zealand.
The panel is being held in conjunction with the screening of the documentary "The Nature of Modernism: E. Stewart Williams, Architect" at 4:00 pm, for which the Executive Producers of the film and founders of Design Onscreen, Kirk Brown and Jill Wiltse, will be in Sedona.
"Starting an Arts Non-Profit: Three Who Did It" will be presented at the Mary D. Fisher Theatre one day only: Saturday, Jan. 23 at 1 p.m. All tickets are free. To reserve your free tickets and for more information, please call 928-282-1177 or visit www.SedonaFilmFestival.org. Both the theatre and film festival office are located at 2030 W. Hwy. 89A, in West Sedona.