Film Festival partners with the Sedona Muses for special "Secrets of the Earth" event
Sedona AZ (January 2, 2020) – Dr. David Gillette will kick off the 2020 monthly educational meetings of the Sedona Muses of the Museum of Northern Arizona on Monday, Jan. 13 at 6:30 p.m. at the Mary D. Fisher Theater. His presentation will be entitled "From Out of the Rock — Three Super Dinosaurs" and is part of the "Secrets from the Earth" lecture series.
The event features a meet-and-greet with Dr. Gillette followed by his presentation and Q&A.
What secrets do dinosaur fossils reveal about past periods of life in the Colorado Plateau region? Dr. David Gillette, Colbert Chair of Paleontology at the Museum of Northern Arizona, will discuss what paleontologists have learned from three "super dinosaur fossils" unearthed in this region: the tiny Scutellosaurus, the gigantic Pentaceratops, and the super predator Bistahieversor. Each one has a unique story and a fascinating role in its time. Children as well as adults are invited to attend this engaging program, sponsored by MNA's Sedona Muses volunteer auxiliary organization.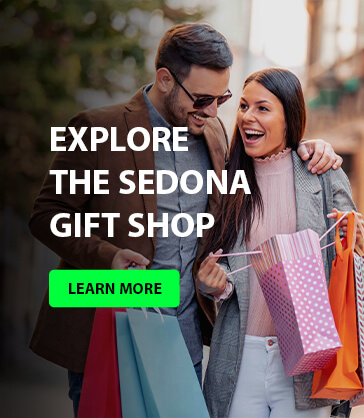 Dr. David D. Gillette has been MNA Colbert Curator of Vertebrate Paleontology since 1998. His current research projects include geology and paleontology of the Cretaceous Period in southern Utah with a focus on plesiosaurs and associated fauna; the therizinosaur Nothronychus graffami dinosaur; Pleistocene faunas of the Southwest; and Pliocene and Early Pleistocene faunas of Arizona and New Mexico—especially the gigantic, extinct relatives of armadillos called glyptodonts. Gillette has also conducted research on dinosaur tracks, Thomas Jefferson's fossils, a complete skeleton of a Columbian mammoth from central Utah, and a variety of dinosaurs including Seismosaurus from New Mexico and Barapasaurus from India.
Sedona Muses, an auxiliary group of the Museum of Northern Arizona, offers educational opportunities to the Sedona and Verde Valley area through tours, lectures, films and presentations on the anthropology/archaeology, geology/paleontology, biology/ecology, and arts and culture of the Colorado Plateau. For more information about Sedona Muses, contact contact Rebecca DeVault, 937-597-3029 or rebecca9442@gmail.com.
Dr. David Gillette: From Out of the Rock — Three Super Dinosaurs will take place at the Mary D. Fisher Theatre on Monday, Jan. 13 at 6:30 p.m. Tickets are $10, or $8 for Film Festival or Museum of Northern Arizona members. For tickets and more information, please call 928-282-1177. Both the theatre and film festival office are located at 2030 W. Hwy. 89A, in West Sedona. For more information, visit: www.SedonaFilmFestival.org.