The late Robin Williams and Nicole Kidman star in new films at the Mary D. Fisher Theatre
Sedona AZ (July 18, 2015) – The Sedona International Film Festival is proud to present the Northern Arizona premieres of "Boulevard" (starring the late Oscar-winner Robin Williams) and "Strangerland" (starring Academy Award-winner Nicole Kidman) showing July 24-29 at the Mary D. Fisher Theatre.
BOULEVARD
Starring the remarkable Academy Award-winning Robin Williams in his final dramatic performance, "Boulevard" centers on a married — but closeted — 60-year-old bank officer, Nolan (Williams), whose spontaneous turn down an unknown street upends his monotonous life and marriage.
After forming an unusual friendship with a young, charismatic hustler named Leo, Nolan finds himself on a journey of self-discovery that forces him to confront lifelong secrets he has kept from his wife, Joy, (Kathy Baker) and even himself.  Nolan's climactic decision to confront who he really is promises to bring happiness and reconciliation to both him and his wife, proving that it is never too late to change life for the better. 
From acclaimed director Dito Montiel (A Guide to Recognizing Your Saints, The Son of No One) and written by Douglas Soesbe, "Boulevard" boasts an ensemble cast that includes Bob Odenkirk (TV's Better Call Saul) and in a breakout performance as Leo, Roberto Aguire (Struck by Lightning).
"One of Robin Williams' most touching and nuanced performances!" raves Rex Reed of the New York Observer. "A film of honesty and wisdom."
Other critics are raving about Williams' final role calling it "a brilliant performance" (Pat Collins, WOR Radio). "Compassionate, candid and courageous," says Prairie Miller of WBAL Radio.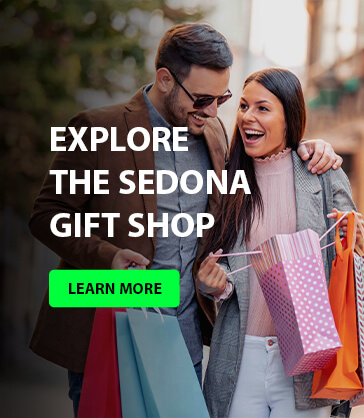 "Boulevard" will be shown at the Mary D. Fisher Theatre July 24-29. Showtimes will be 4 p.m. on Friday and Saturday, July 24 and 25; and 7 p.m. on Monday, Tuesday and Wednesday, July 27, 28 and 29. 
STRANGERLAND
To find the truth, they must lose themselves. When Catherine (Academy Award-winner Nicole Kidman) and Matthew Parker's (Joseph Fiennes) two teenage children suddenly vanish in a dust storm, the couple's relationship is pushed to the brink as they confront the mystery of their children's disappearance in the soaring desert heat.
Set against the iconic backdrop of the unnerving, remote Australian desert, "Strangerland" brings together an outstanding ensemble of established and emerging filmmaking talent from Australia and across the globe.  Such is the caliber of the script and the passion of director Kim Farrant, that Oscar-winning Best Actress Nicole Kidman chose "Strangerland" as her first lead role in an independent Australian film in more than two decades. The film also stars Hugo Weaving.
"Strangerland" examines how people react in times of crisis and how our deep fear of the unknown and our abhorrence of feeling pain can push us over the edge emotionally, psychologically and physically. The film is an expression of compassion and understanding for all of those who have touched the depths of despair.
"Emotionally gripping!" raves The Huffington Post. "Kidman is a force to be reckoned with," says Andrew McArthur of The People's Movies. And AMFM Magazine calls "Strangerland" a "perfectly-crafted film."
"Strangerland" will be shown at the Mary D. Fisher Theatre July 24-29. Showtimes will be 7 p.m. on Friday, Saturday and Sunday, July 24, 25 and 26; and 4 p.m. on Monday, Tuesday and Wednesday, July 27, 28 and 29. 
Tickets are $12, or $9 for Film Festival members. For tickets and more information, please call 928-282-1177. Both the theatre and film festival office are located at 2030 W. Hwy. 89A, in West Sedona. For more information, visit: www.SedonaFilmFestival.org.