Sigourney Weaver, Felicity Jones and Liam Neeson star in film at Fisher Theatre
Sedona AZ (March 4, 2017) – The Sedona International Film Festival is proud to present the Northern Arizona premiere of "A Monster Calls" — starring Sigourney Weaver, Felicity Jones, Liam Neeson and Lewis MacDougall —showing March 10-13 at the Mary D. Fisher Theatre.
"A Monster Calls" is a visually spectacular and stunningly emotional drama based on the award-winning novel. The screenplay adaptation is by the book's author, Patrick Ness.
Twelve-year-old Conor O'Malley (Lewis MacDougall) is about to escape into a fantastical world of monsters and fairy tales. He is dealing with his mother's (Felicity Jones) illness, which has necessitated Conor's spending time with his less-than-sympathetic grandmother (Sigourney Weaver).
His daily existence at his U.K. school is one of academic disinterest and bullying by classmates. As Conor's father (Toby Kebbell) has resettled thousands of miles away in the U.S., the boy yearns for guidance.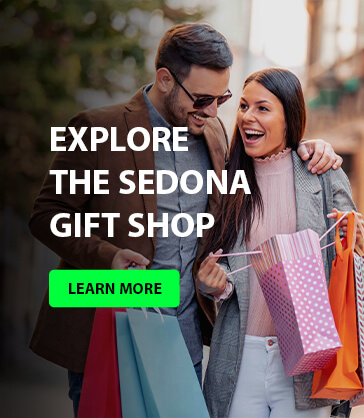 He unexpectedly summons a most unlikely ally, who bursts forth with terrifying grandeur from an ancient towering yew tree and the powerful earth below it: a 40-foot-high colossus of a creature (portrayed in performance-capture and voiceover by Liam Neeson) who appears at Conor's bedroom window at 12:07 one night – and at that time on nights thereafter.
The Monster has stories to tell, and he insists that Conor hear them and powerfully visualize them. Conor's fear gives way to feistiness and then to looking within; for, The Monster demands that once the tales are told it will be time for Conor to tell his own story in return. Ancient, wild, and relentless, the Monster guides Conor on a journey of courage, faith, and truth.
"A Monster Calls" will be shown at the Mary D. Fisher Theatre March 10-13. Showtimes will be 4 and 7 p.m. on Friday, March 10; 7 p.m. on Sunday, March 12; and 4 and 7 p.m. Monday, March 13.
Tickets are $12, or $9 for Film Festival members. For tickets and more information, please call 928-282-1177. Both the theatre and film festival office are located at 2030 W. Hwy. 89A, in West Sedona. For more information, visit: www.SedonaFilmFestival.org.