New award-winning films make Sedona premiere at Mary D. Fisher Theatre
Sedona AZ (June 20, 2015) – The Sedona International Film Festival is proud to present the Northern Arizona premieres of "A Little Chaos" (starring Academy Award-winner Kate Winslet) and "Manglehorn" (starring Oscar-winners Al Pacino and Holly Hunter) showing July 3-8 at the Mary D. Fisher Theatre.
A LITTLE CHAOS
Two talented landscape artists become romantically entangled while building a garden in King Louis XIV's palace at Versailles in "A Little Chaos".
Reunited for the first time since "Sense and Sensibility", Alan Rickman directs Academy Award- winner Kate Winslet in the romantic drama.
The year is 1682. Sabine De Barra (Winslet), a strong-willed and talented landscape designer, fulfils her chosen vocation in the gardens and countryside of France. One day, an unexpected invitation comes: Sabine is in the running for an assignment at the court of King Louis XIV (Rickman). Upon meeting with her, the King's renowned landscape artist André Le Notre (Matthias Schoenaerts) is initially disturbed by Sabine's distinctive eye and forward-thinking nature, but eventually chooses Sabine to build one of the main gardens at The Sun King's new Palace of Versailles. Under pressure of time and as she charts her own course, Le Notre comes to recognize the value of "a little chaos" in Sabine's process.
While pushing herself and her workers to complete the Rockwork Grove as an outdoor ballroom, Sabine negotiates the perilous rivalries and intricate etiquette of the court. As she challenges gender and class barriers. Sabine forges a surprising connection with the King himself, and wins a vote of confidence from the King's brother, Philippe (Academy Award-nominee Stanley Tucci). As she gradually comes to terms with a tragedy in her past, Sabine's professional and personal interactions with André bring out honesty, compassion, and creativity in both of them.
"A Little Chaos" will be shown at the Mary D. Fisher Theatre July 3-8. Showtimes will be 4 p.m. on Friday, Sunday and Monday, July 3, 5 and 6; and 7 p.m. on Tuesday and Wednesday, July 7 and 8. 
MANGLEHORN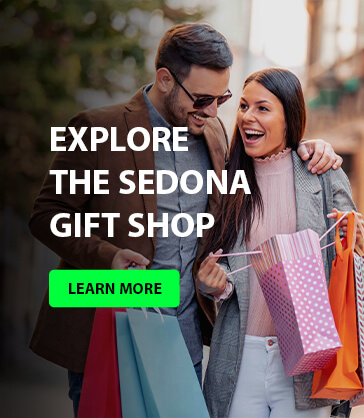 Academy Award-winner Al Pacino gives a wondrous performance as a lonely locksmith whose life is transformed by a new romance in this magical love story — "Manglehorn" — from acclaimed director David Gordon Green.
A.J. Manglehorn (Pacino) is a reclusive Texas key-maker who spends his days caring for his cat, finding comfort in his work and lamenting a long lost love.
Manglehorn's life has been mired in loneliness. On the outside, living a mundane life of opening doors for people with lost keys, feeding his cat, Fanny, enjoying his liver and onions at a nearby cafeteria and weekly chats with a friendly bank teller, his interior life is anything but simple. A man with a mysterious background and a broken heart, he churns out daily letters to his long lost love of 40 years prior, Clara – the "one that got away" – the only person to whom he can truly express his complex and pained emotional life. Each day, he tentatively opens his mailbox – which is guarded by a hive of bees – to see if, by chance, Clara has written him back.
Enter kind-hearted bank teller Dawn (Oscar-winner Holly Hunter) whose interest in the eccentric Manglehorn may just be able to draw him out of his shell.
Chris Messina co-stars in this remarkably rich and humorous tale of second chances, which boasts "the finest performance Pacino has delivered in years" (The Guardian). 
"Manglehorn" will be shown at the Mary D. Fisher Theatre July 3-8. Showtimes will be 7 p.m. on Friday, Sunday and Monday, July 3, 5 and 6; and 4 p.m. on Tuesday and Wednesday, July 7 and 8. 
Tickets are $12, or $9 for Film Festival members. For tickets and more information, please call 928-282-1177. Both the theatre and film festival office are located at 2030 W. Hwy. 89A, in West Sedona. For more information, visit: www.SedonaFilmFestival.org.