Sedona AZ (September 23, 2018) – Filmgoers in Sedona will unite with audiences in over 300 cities spanning six continents to view and judge the work of the next generation of filmmakers from around the world when the 21st Annual Manhattan Short Film Festival screens at the Mary D. Fisher Theatre, Sept. 28-Oct. 4, hosted by the Sedona International Film Festival.
Manhattan Short is the only event of its kind. The nine finalists are screened simultaneously across the world during a one-week period, with the Best Film and Best Actor awards determined by ballots cast by the audiences in each participating cinema.
The nine Manhattan Short finalists hail from eight countries with films from Austria, Canada, Germany, Hungary, Kosovo, New Zealand, the USA, and two films from the United Kingdom. These final nine short films represent the best short from among 1565 submissions from 73 countries received by Manhattan Short in 2018, a testimony to the enduring vibrancy and creativity of short films.
This year's finalists bring together an extraordinary range of film genres including intimate dramas; fast-paced animation; spine-tingling tales; a World War II epic; a film shot entirely underwater and a dark comedy as part of the Manhattan Short 2018 program.
The final nine featured shorts are:
"Baghead" (United Kingdom), "Fire in Cardboard City" (New Zealand), "Home Shopper" (USA), "Her" (Kosovo), "Two Strangers Who Meet Five Times" (United Kingdom), "Someone" (Germany), "Chuchotage" (Hungary), "Fauve" (Canada), "Lacrimosa" (Austria).
Film synopsis are as follows:
BAGHEAD: Haunted by grief, a man asks questions only the recently deceased can answer. The dead get their say in the hidden chamber of a mysterious pub. You may not like what you hear.
FIRE IN CARDBOARD CITY: When Cardboard City catches on fire, it's up to an energetic fire chief and his brave deputies to save its citizens from the flames.
HOME SHOPPER: In a loveless marriage, a woman seeks solace from a home shopping channel that proves to be her salvation … unless it was the problem all along.
HER: To escape a marriage arranged by her extremely religious father, a young girl seizes the chance to run away and save more than herself.
TWO STRANGERS WHO MEET FIVE TIMES: Two strangers meet at key turning points over the course of their lives. The initial conflict gives way to compassion and eventual friendship.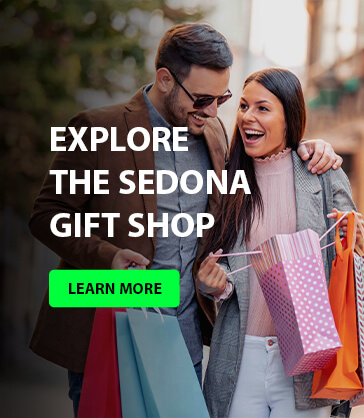 SOMEONE: At the end of World War II, Red Army soldiers bent on brutal revenge for past atrocities attack a German city. Compassion comes from an unlikely source. Based on a true story.
CHUCHOTAGE: During a professional conference in Prague, two interpreters in the Hungarian booth hilariously vie for the attention of one listener.
FAUVE: Two boys playing in an abandoned surface mine take turns outdoing each other until the stakes are suddenly raised and it's no longer a game.
LACRIMOSA: A young woman finds her lost lover in a world of ever-changing surreal landscapes. But love, she discovers, is more complicated than she imagines.
You Be the Judge!
Which of these nine short films is the best? That's up to a worldwide audience to decide. Cinema-goers across the United States and around the globe will become instant film critics as they are handed a ballot upon entry that allows them to vote for the Best Film and Best Actor. Manhattan Short is the ultimate audience award that salutes the creative talents of both directors behind the camera and actors in front of it.
Votes will be sent through to Manhattan Short headquarters with the winner announced at ManhattanShort.com on Monday, Oct. 8, at 10 a.m. EST.
The Manhattan Short Film Festival will be shown at the Mary D. Fisher Theatre Sept. 28-Oct. 4. Showtimes will be: 7 p.m. on Friday, Sunday and Tuesday, Sept. 28, 30 and Oct. 2; and 4 p.m. on Wednesday and Thursday, Oct. 3 and 4.
Tickets are $12, or $9 for Film Festival members. For tickets and more information, please call 928-282-1177. Both the theatre and film festival office are located at 2030 W. Hwy. 89A, in West Sedona. For more information and to order tickets online, visit www.SedonaFilmFestival.org .