Sedona News – The Sedona International Film Festival is proud to present the encore return of "State of the Unity" Sept. 1-3 at the Mary D. Fisher Theatre.
Filmmakers and subjects of the film, Nathaniel Paul Hoff and Jillian Speece, will be in Sedona for the screenings and will host Q&A discussions after each show. Their band, The Bergamot, will be in Sedona to perform live at the Sedona VortiFest Music Festival.
"State of the Unity" premiered at the 2022 Sedona Film Festival to rave audience reviews. The film won the Marion Herrman Excellence in Filmmaking Award and went on to win awards and accolades at prestigious film festivals around the country.
In 2016, Brooklyn-based band, The Bergamot, embarked on a timely journey to perform in all 50 States while inviting people to sign their message of unity on their station wagon (known as The Unity Car). What ensued is a heartwarming tale of human perseverance, empathy and understanding during one of the most polarizing times in American history.
Is unity possible? What began as a simple idea in the band's touring vehicle, brought about a profound revelation. How do we reframe the way we perceive and understand unity?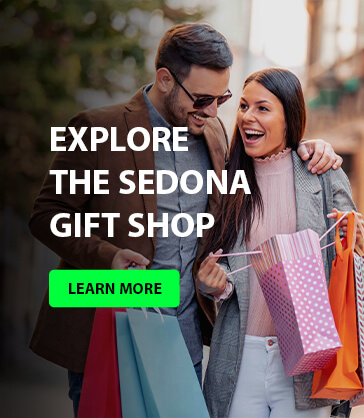 "For it is not a shared narrative of a future, but a narrative of a shared future, that can unite us together," says David Hooker Ph.D. How the duo connected people, with that exact vehicle they were sitting in, started a conversation that continues to this day.
Join them in this timely 50,000-mile tour in human understanding, perseverance, and empathy that changed their lives forever.
"State of the Unity" will be shown at the Mary D. Fisher Theatre Sept. 1-3. Showtimes will be Friday and Saturday, Sept. 1 and 2 at 4:00 p.m.; and Sunday, Sept. 3 at 4:00 p.m.
Tickets are $12, or $9 for Film Festival members. For tickets and more information, please call 928-282-1177. Both the theatre and film festival office are located at 2030 W. Hwy. 89A, in West Sedona. For more information, visit: www.SedonaFilmFestival.org.