Sedona News – The Sedona International Film Festival is proud to present the Northern Arizona premiere of "Only in Theaters" showing Jan. 13-19 at the Alice Gill-Sheldon Theatre.
In 1938, two European Jewish immigrant brothers (who happened to be the cousins of famed movie mogul Carl Laemmle, founder of Universal Pictures) escaped fascist Germany right before World War II. They came to America and opened a movie theater. By the 1960's, the dynamic Laemmle family owned and operated 6 theaters in the Los Angeles developing an outsized influence on cinema.
Over four generations, the Laemmles — a close-knit Jewish family — have dedicated themselves to supporting, innovating, and elevating the art of filmmaking. Responsible for bringing foreign film to Los Angeles, popularizing independent films, documentary films, and their makers, the Laemmle Theatres' impact on Hollywood and world cinema cannot be overstated.
Today, in a world of conglomeration and streaming, as well as a pandemic, the Laemmle circuit of beloved theaters has faced unprecedented challenges.
Filmed over two years, director Raphael Sbarge was given complete access, and editorial control, over this family's most turbulent time in 85 years of doing business. With appearances from Cameron Crowe, Ava DuVernay, James Ivory, Nicole Holofcener, and Alison Anders, "Only in Theaters" is both a state-of-industry film for insiders, a love letter to cinema for a general audience, as well as an irresistible story of a multi-generational American family. The film is further enhanced with appearances from critics, writers, and filmmakers Edward Goldman, Kevin Thomas, Kenneth Turan, Bruce Joel Rubin plus Leonard Maltin, Ross Melnick, Michael Renov, and Mark Ulano.
Laemmle Theatres, the beloved 84-year-old arthouse cinema chain in Los Angeles, is facing seismic change and downward pressure. Yet the family behind this multigenerational business — whose sole mission has been to support the art of film — is determined to see it survive.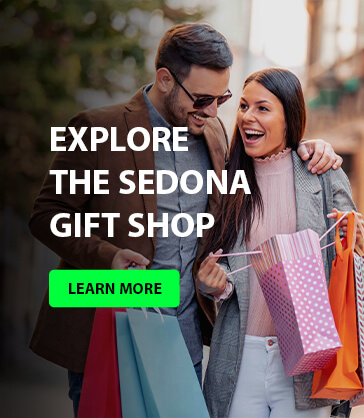 "2022's most emotional theatrical experience." — Bob Strauss, Variety
"It's a beautiful film and a timely one." — Claudia Puig, Los Angeles Times
"Essential viewing for every filmgoer." — Jason Delgado, Film Threat
"Only in Theaters" will be shown at the Alice Gill-Sheldon Theatre Jan. 13-19. Showtimes will be 3:30 p.m. on Friday, Saturday, Sunday and Monday, Jan. 13, 14, 15 and 16; and 6:30 p.m. on Tuesday, Wednesday and Thursday, Jan. 17, 18 and 19.
Tickets are $12, or $9 for Film Festival members. For tickets and more information, please call 928-282-1177. Both the theatre and film festival office are located at 2030 W. Hwy. 89A, in West Sedona. For more information, visit: www.SedonaFilmFestival.org.