Sedona News – Mountainfilm on Tour visits Sedona Oct. 27-Nov. 2 at the Alice Gill-Sheldon Theatre, presented by the Sedona International Film Festival. Join us for an evening of inspiring and captivating films handpicked from the Mountainfilm festival in Telluride, Colorado.
Founded in 1979, Mountainfilm is one of America's longest-running film festivals. The annual festival is held every Memorial Day weekend in Telluride, CO. Mountainfilm is a dynamic nonprofit organization and festival that celebrates stories of indomitable spirit and aims to inspire audiences through film, art and ideas.
Mountainfilm on Tour in Sedona will feature a collection of culturally rich, adventure-packed and engaging documentary short films that align with Mountainfilm's mission to use the power of film, art and ideas to inspire audiences to create a better world. A Mountainfilm presenter will guide the audience through the program providing insight on the films, filmmakers and subjects.
Films featured on the tour include:
Leo & Chester: Disillusioned with his life of rock and roll, Leo Downey sojourns into the desert of the Sierra Madre Mountains and sleeps beneath the stars. Deep in the desert, Downey undergoes a spiritual experience that changes his life forever. Following his intuition, he leaves his life in California behind and becomes a first-generation buffalo rancher. To gain the acceptance of an animal four times stronger than an ox and faster than a horse, he must face his fears and embrace the herd's gift.
Soundscape: "Soundscape" features Erik Weihenmayer, a global adventure athlete and author who is fully blind, as he ascends a massive alpine rock face deep in the Sierra Nevada. Using expert camera work and emotive, novel animation to bring to life a concept by adaptive climbing pioneer Timmy O'Neill, the film is a surprising and soulful adventure in echolocation, touch and imagination.
Tear Down the City: Mountain biker Xavier Massicotte tears around the streets, stairs, parks and subways of Montreal in this fast-paced, flowy adventure.
Swimming Through: As the brutal Chicago winter draws near, Deirdre, Helen and Jennefer — avid open-water swimmers — make a pact to continue through the snow and ice as the pandemic rages on. This intense commitment becomes their salvation from lockdown and helps alleviate each of their personal struggles. Initially just acquaintances, "Swimming Through" follows their friendship as it coalesces around their commitment to the daily ritual of swimming at sunrise in Lake Michigan.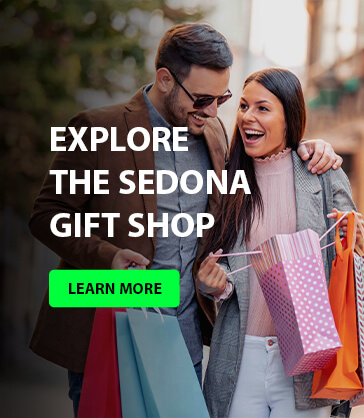 Renaissance: A ballet dancer finds her true expression by rediscovering her passion for movement in the mountains. Through Emily Rudenburg's transition to climbing, she finds healing and herself.
Waiting, Hoping: For many migrant families stuck along the U.S.-Mexico border, staying in their home country was never an option. After traveling heroic distances to escape threats of violence, Claudia and her family have been waiting at a shelter in Juárez for nine months. Battling episodes of depression, Claudia wonders if she can continue to care for her son and remain a beacon of hope. As they await the phone call to have their asylum case heard, English classes and cooking with friends become bright spots in her life. This deeply personal story echoes the thousands of migrant families who are stuck along the border, waiting for a phone call from immigration that could change everything.
Queens of the Break: Shot almost entirely on 16mm, "Queens of the Break" gives credit to the first generation of women in the Santa Barbara Surf Club and their friendship that has spanned over 50 years.
The Orchestra Chuck Built: In 2016, the League of American Orchestras conducted a study that revealed a shocking statistic: only 1.8% of the professional orchestra workforce in the US is Black. From an old church rec room in the inner city of Los Angeles, former lawyer-turned-conductor Chuck Dickerson is on a mission to change that. With his majority Black and Latino youth orchestra — the largest of its kind in the country — Chuck is creating opportunities for his community that did not previously exist. "The Orchestra Chuck Built" is a loving portrait of a tireless mentor and the orchestra members whose lives have been transformed by music.
adVENNture: Although separated by the Atlantic Ocean, longtime friends Sämi Ortlieb and Rob Heule find common ground through shared ski experiences from their respective homes in Glarus, Switzerland and Alberta, Canada.
Mountainfilm on Tour will be shown at the Alice Gill-Sheldon Theatre Oct. 27-Nov. 2. Showtimes will be Friday, Sunday and Tuesday, Oct. 27, 29 and 31 at 6:30 p.m.; and Wednesday and Thursday, Nov. 1 and 2 at 3:30 p.m.
Tickets are $12, or $9 for Film Festival members. For tickets and more information, please call 928-282-1177. Both the theatre and film festival office are located at 2030 W. Hwy. 89A, in West Sedona. For more information, visit: www.SedonaFilmFestival.org.