Sedona News – The Sedona International Film Festival is turning 30 this year, and to celebrate, we are rolling back the clock and bringing encore screenings of hit independent films from the past 30 years to the Alice Gill-Sheldon Theatre on the 30th of each month!
This special celebration kicks off with the encore screenings of "Little Miss Sunshine" on Sunday, July 30 — celebrating the festival's 30 anniversary season and in honor of Alan Arkin, one of the stars of the film who recently passed away.
"Little Miss Sunshine" was nominated for four Academy Awards, including Best Picture. It won two Oscars: Best Supporting Actor for Alan Arkin and Best Original Screenplay for Michael Arndt. It also garnered a Best Supporting Actress nomination for Abigail Breslin.
Father Richard (Greg Kinnear) is desperately trying to sell his motivational success program … with no success. Meanwhile, "pro-honesty" mom Sheryl (Toni Collette) lends support to her eccentric family, including her depressed brother (Steve Carell), fresh out of the hospital after being jilted by his lover.
Then there are the younger Hoovers — the seven-year-old, would-be beauty queen Olive (Abigail Breslin) and Dwayne (Paul Dano), a Nietzsche-reading teen who has taken a vow of silence.
Topping off the family is the foul-mouthed grandfather (Alan Arkin), whose outrageous behavior recently got him evicted from his retirement home.
When Olive is invited to compete in the "Little Miss Sunshine" pageant in far-off California, the family piles into their rusted-out VW bus to rally behind her — with riotously funny results.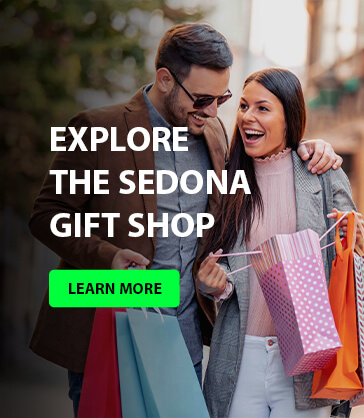 "The funniest laugh-out-loud audience pleaser at the Sundance Film Festival." — Chicago Sun Times
"The road is twisted and so are the laughs. This one is a winner." — Rolling Stone
"A hilarious tale about winning, losing and that nether state in between where most of us must learn to live." — Associated Press
"A magical experience." — San Francisco Chronicle
The 30th Festival Anniversary Season screenings of "Little Miss Sunshine" are made possible by a grant from the City of Sedona.
"Little Miss Sunshine" will be shown at the Alice Gill-Sheldon Theatre on Sunday, July 30 at 3:30 and 6:60 p.m. Tickets are $12, or $9 for Film Festival members. For tickets and more information, please call 928-282-1177. Both the theatre and film festival office are located at 2030 W. Hwy. 89A, in West Sedona. For more information, visit: www.SedonaFilmFestival.org.