Sedona AZ (June 16, 2020) – Looking to get outdoors and enjoy the sunshine in a safe environment? Look no further: come to the Sedona Community Pool for one of the various programs offered this summer.   
The pool opened on June 8, 2020 for adult lap swim and aqua fitness classes. On Monday, June 13, 2020, the city is expanding offerings to include recreation swimming throughout the week and StarBabies/StarTots on Saturdays.
Under Arizona Governor Doug Ducey's current guidelines, the pool has very limited capacity for all programs. As such, programs have specific time slots for use, different than being able to just drop in:
Adult Lap Swim is limited to one person per lane, for a total 8 total users at one time.
Aqua Fitness and StarBabies/StarTots classes are limited to 20 participants.
Recreation swimming is limited to a total of 50 guests.   
Participants are encouraged to secure their swim times by reserving a spot online via SportSites by going to www.sedonaaz.gov/pool. Calling ahead and walk-ups will only be accepted if there is room after those who used SportSites are given priority. 
Aqua fitness classes are held Monday – Thursday at 9:30 a.m. and includes AquaZumba, AquaFit and Aqua Yoga. Each class offers a 45-minute workout led by a certified instructor for all skill levels and is $5. Participants work at their own pace while strengthening muscles, increasing range of motion, raising heart rates and of course, having fun.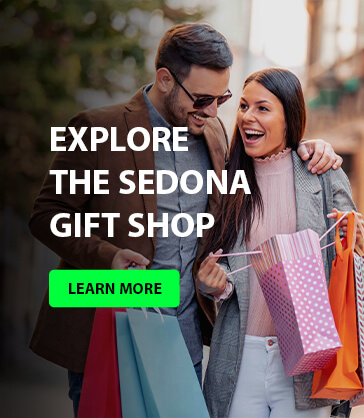 StarBabies/StarTots will be held on Saturdays at 10 a.m. These 30-minute class sessions introduce infants and toddlers between six months and four-years-old to the water in a fun and loving environment. An adult is required to participate and be in the water with the child. Parents/caregivers are taught the proper techniques to teach their infants and toddlers how to float, submerge, move in the water and roll over while singing songs and playing fun activities. Each class is $7.
"Since we are not able to offer group swim lessons due to COVID-19, we extended the age level up to four years old this year, hoping to be able to reach a larger number of families. Water safety education is imperative and this allows more children to learn important swimming skills even under these limited circumstances," said city of Sedona Aquatics Supervisor Dawn Norman. 
The pool has implemented strict safety and hygiene protocols to adhere to the Centers for Disease Control and Prevention recommendations. Guests will be reminded of these protocols like team members wearing masks, pre-screening before entering the facility and reminders to physically distance, but these changes won't affect the overall experience of still being able to enjoy time at the Sedona Community Pool. "Although we have these new measures in place, our goal is to provide the community with another summer of fun swimming activities. Our focus has been on what we can do, not on what we can't do," said Norman. 
To learn more about pool programs, the schedule or to pre-register/reserve, visit www.sedonaaz.gov/pool.