Sedona AZ (September 4, 2014) – A total of 54 Sedona-area organizations submitted applications for funding through the Sedona Community Foundation's 2014 competitive grants process, with the application deadline having closed on Aug. 29. Nonprofit organizations, government agencies, schools and Tribal entities serving the Sedona area were invited to apply, and a training workshop held in the spring assisted prospective applicants in developing their proposals.
Very soon, a committee of diverse community leaders will dedicate their time and effort to evaluating all of the applications and ranking them according to a shared scoring rubric, with the top-ranked proposals being recommended to the SCF Transitional Advisory Committee to receive funding. The Sedona Community Foundation is an affiliate of the Arizona Community Foundation, which approves all grants.
The winning organizations will be recognized and will receive their grant checks during the annual Spirit of Sedona Awards held in November at the Enchantment Resort.
A Story of Giving
During the past five years, the Sedona Community Foundation has awarded more than 400 grants and scholarship awards totaling a collective $1.75 million. Grants have supported local charitable programs in the fields of health, music and science education, youth development and environmental stewardship, while scholarships support Sedona students in their higher education pursuits.
Last year alone, the Sedona Community Foundation awarded $158,000 to 34 community organizations from its discretionary funds, and an additional $100,000 was distributed from SCF's donor advised funds. The diverse group of organizations receiving funding last year included the Sedona Chamber Music Society, Yavapai Big Brothers & Sisters, Morning Starr Animal Sanctuary and the Sedona Arts Center, among many others.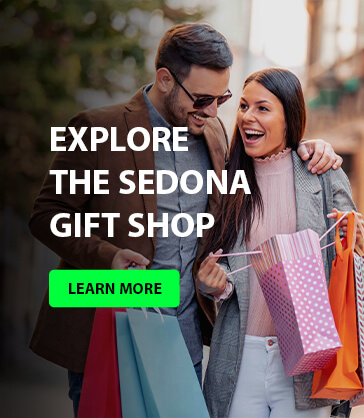 The Sedona Community Foundation's philanthropic leadership and support for nonprofit organizations in greater Sedona continues to grow, as it has since its inception in 1995.
Currently at $8.3 million, the Sedona Community Foundation's assets also continue to grow, thanks to our community's generosity and professional investment management provided by the Arizona Community Foundation. These assets are an enduring community resource, and thanks to the income-generating power of endowment, will grow in perpetuity to serve Sedona-area needs.
Since 2009, more than 200 individuals have chosen the Sedona Community Foundation to manage their philanthropy. Individuals, families and businesses make tax-deductible charitable gifts in the form of cash, real estate, marketable securities or other assets. Memorial gifts in the name of loved ones, planned gifts, and legacies established in end-of-life documents are common ways people give through the Sedona Community Foundation. Donors may establish a family legacy and remain involved in suggesting ongoing uses for their gift through the creation of a donor advised fund. To learn more, visit www.sedonafoundation.org.
A regional affiliate of the Arizona Community Foundation, the Sedona Community Foundation is a permanent philanthropic endowment for the enduring benefit of the community, securing, managing and allocating donors' gifts for charitable purposes in the Sedona area. A local advisory committee is committed to meeting the charitable needs of the community and helping donors reach their philanthropic goals. The Arizona Community Foundation provides cost-effective, centralized marketing, administrative and financial services, and assists in the management of capital gifts, both living and testamentary. For more information about the Sedona Community Foundation, contact Foundation Manager Leslie Hunt at (928) 282-2042 or lhunt@azfoundation.org.