Sedona AZ (January 13, 2015) – As of January 1, 2015, the Sedona Community Foundation is known as the Arizona Community Foundation of Sedona. The name change is part of a statewide re-branding of Arizona Community Foundation Affiliates under a single name, with a local identifier to convey its place-based nature.
The decision was reached through an 18-month process with a task force of stakeholders from across Arizona. Other goals of the Arizona Community Foundation and its Affiliates include achieving greater operational efficiencies and strengthening community leadership through improved training, resources and education with technical assistance and support from the Arizona Community Foundation's central office.
While the names of the six Arizona Community Foundation Affiliates are changing, daily operations, local grantmaking, and emphasis on local leadership by community members for each Affiliate will remain exactly as they are today. Funds established with the Arizona Community Foundation of Sedona will be administered as they always have been. The united brand will better demonstrate an organizational commitment to inspiring community philanthropy across the state while continuing to honor the local community served and their unique identities.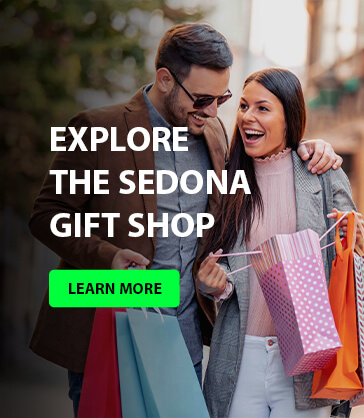 "The leadership of the Arizona Community Foundation has an unwavering belief in and respect for local identity," said Steve Seleznow, Arizona Community Foundation's President & CEO. "This change is intended to build, embrace and enhance both the Arizona Community Foundation's brand as well as the identity and local presence of our statewide Affiliates. This change will allow us to elevate the great work of our statewide organization as a whole, as well as the work of each Affiliate."
A team of philanthropic services professionals is available to assist with grantmaking, answer questions, and serve donors to meet any other needs they may have with regard to their funds. For more information, contact Senior Director of Philanthropic Services Kimberly Kur at kkur@azfoundation.org. Visit Arizona Community Foundation of Sedona's website at www.azfoundation.org/Sedona.
The Arizona Community Foundation of Sedona is a permanent philanthropic endowment for the enduring benefit of the community, securing, managing and allocating donors' gifts for charitable purposes in the Sedona area. This family of charitable funds is guided by a local Board of Advisors and benefits from cost-efficient, centralized professional services provided by the Arizona Community Foundation. Founded in 1978, the Arizona Community Foundation is a statewide philanthropy with regional offices serving communities across Arizona. Last year, Arizona Community Foundation granted more than $41 million to more than 3,000 nonprofit organizations, schools and government agencies.