By Tommy Acosta
Sedona News (August 7, 2021) More than 100 people showed up the Canyon Trails Cowboy Church in Sedona on Thursday, August 5th to learn how to protect their children and grandchildren from being procured into the sex trafficking business.The event was sponsored by a group of individuals dedicated to enlightening the community to this scourge and educating people on how to recognize victims and how to prevent children from becoming victims.
The presentation was conducted at the Citizens for America meeting by event chairwoman Sharleen Henderson, Carol Gandolfo, President of the Coalition Against Human Trafficking in Northern Arizona and Andrea Kadar, Ambassador of Hope & Shared Hope International. Sedona resident Robert Porter also spoke at the meeting.
Kadar, active throughout Arizona in organizing talks and educational forums on the subject, was impressed and grateful for the turnout of so many individuals wishing to be educated on protecting children.
"We were so pleased to see over 100 people at the meeting," she said. "These responsible adults came to learn about what sex trafficking is, how to recognize a
child that may be in the process of procurement and how to protect our kids from the wiles of on-line predators. We also appreciate the hard work of the Board of the Coalition Against Human Trafficking, Northern Arizona, Sedona, who joined us at the meeting. They are tirelessly trying to educate the public on how to recognize a child who is being "groomed" by a trafficker, a child who is being "sextorted" by a trafficker, or a child who is in the process of being trafficked."
Numerous points were covered in the meeting explaining what the process of procurement entails, how children are lured through the internet and other ways and how to spot and protect and endangered child.
The following is comprehensive list of terms, facts and precautions concerning the reality of sex trafficking of children:
What is Human Trafficking?
It is a form of modern-day slavery involving the illegal trade of people for exploitation or commercial gain. It is divided into two parts: sex trafficking is the use of force, fraud, or coercion to recruit, harbor, transport or obtain a person for the purpose of a commercial sex act.
The growth rate of trafficking in humans is outpacing all other forms of illegal activity. It is estimated to be a $150 billion worldwide business with 2/3 of the crime business being sex trafficking and 1/3 being labor trafficking. It is estimated that there are 27 million slaves in the world today: more than anytime in human history. That number is, no doubt, understated.
It happens somewhere else…not in America, not in AZ. "They" want to do it. It happens to someone else's family or child. It is a victimless crime. None of these myths are true.
Some facts about sex trafficking
Eighty percent of the kids involved in sex trafficking in the U.S. are American children. One out of three kids "on the street" will be approached or lured into the "life" within 48 hours of leaving home. The children at greatest risk are runaways, foster kids, gay kids, poor children and sexually abused kids (familial). Other children are also involved: Phoenix police have reported seeing popular kids selling special needs kids online to make money, parents selling kids for food, rent or drugs and sex trafficking being utilized in gang initiations.
One victim x 10 encounters with "buyers" X 365 days in a year = 3,600+ (average) rapes, per victim. If you use the same math at $50 per encounter (a low estimate for services), that is $175,000 (all cash) to the trafficker. The victim gets nothing. Traffickers, and buyers, come in all sizes and shapes; they do not fit any socioeconomic profile, ethnic group, profession, or gender.
Yavapai County Arizona's Sheriff Scott Mascher and his capable team of local law enforcement took an aggressive approach to sex trafficking in Prescott and the Verde Valley by instituting a series of sex "stings" beginning in 2014-2015. Using social media to advertise two "girls looking for fun in the Verde Valley" (girls were actually undercover policewomen), 422 incoming calls were fielded from quad cities and Verde Valley residents looking for sex with "teenagers". Many were arrested and their pictures, ages, and cities of residence were posted in local newspapers -and- in the Arizona Republic.
Arizona teenagers and pre-teens are. The average age of kids entering the sex trade in AZ is 14; Phoenix and Tucson police have seen kids as young as eight being trafficked. The average life span for a sex trafficked victim is only 7 years due to STD's, trauma, violence and murder. Other children at risk are kids who use drugs, vulnerable children like unpopular kids, lonely kids, innocent small-town kids and kids on the "fringes." Even popular kids are at risk from the advances of older "boyfriends" in their 20's who are human traffickers.
How do our young people/children become victims?
They are targeted: traffickers "shop" for their victims through social media, chat rooms, messaging app's, in shopping malls, bus stops, school playgrounds, bars, coffee shops, gyms, after school programs, foster homes and parks, restaurants and other places where teens gather. Our kids are tricked: "Romeo Pimps/Lover Boy Pimps" (traffickers) invest time and effort in forming a bond, like a boyfriend would do, with their victims. Older boyfriends offer love, attention, trips, expensive clothes and jewelry and then, the child is forced into the "life" and the violence begins.
Trafficked kids are traumatized: traffickers who are called "Guerrilla Pimps" use psychological manipulation, physical violence and rape to make the victim fee trapped and powerless. Drivers' licenses, money, and phones are removed so sex trafficked kids cannot run or communicate.
Tips for concerned parents/grandparents:
Know the physical signs of a trafficked child: new and expensive clothes or other expensive items, an older boyfriend in his 20's, bite marks, stab wounds, cigarette burns, bruises, malnutrition, injuries to head or mouth, branding tattoo's, bald patches where hair has been grabbed, use of language of the "life" or the "game" such as "daddy", "wifey", the "stroll/track/blade", the "stable", the "bottom", "choosing up", "reckless eyeballing", "out of pocket", "hobbyists", "making quota."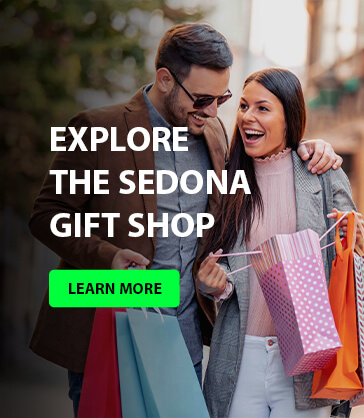 Sudden secrecy, "acting out" for no apparent reason, suicide talk, depression, "checking out" by seeming lost or disengaged, truancy, extreme/explosive anger, fear of being left alone, no eye contact with older men, gravitation towards drug use, detachment and isolation, self-harm.
Monitor your kids' or grand kids' online relationships, both on their computers and on cell phones
"Friend"/follow your kids on ALL social media and insist on knowing all passwords, ask about all apps, use parental controls on computers, research child monitoring applications for parents like http://BARK.US.
Discourage your kids from posting personal information and "selfies."
Tell kids to never place a compromising picture on the Internet, release no home addresses, no phone numbers, no dates of birth or where they will be at a certain time. Query your kids about ALL unusual icon/apps. on their cell phones. Research microblogging, video-sharing, WIFI-based messaging, dating, and "vault" applications.
Use BARK.US to monitor your children's activity on social media. Watch: "37 year old mom goes undercover", YouTube, 9 minutes,32 seconds.
Educate yourself, your family, friends, neighbors, special interest groups, churches, and club members, business leaders, hotel owners, and schools. Invite Shared Hope International (SHI) Ambassadors to speak at your events. Share our literature.
Order your own copy of the educational film, "Chosen", by purchasing it at "Shared Hope International's" website. Read "Renting Lacy" by SHI Founder Linda Smith. (sharedhope.org: "store"). Understand what "sexting" is and who is doing it.
Be aware of what is going on in your community. If your County Attorney, local police, college, or other stakeholders put on a seminar on this subject, attend it and bring your teenagers.
Observe and listen to your children and grandchildren: they will talk in your presence and reveal information that can be very telling. Pay attention; ask them about this subject and what they know.
If you see what you believe is a trafficked child -or- suspect a child is in danger or is being "groomed" for trafficking, call 911 if that child is in immediate danger. Keep local police phone numbers (and this number) in your phone(s) at all times: The National Human Trafficking Hotline is 888-373-7888.
Support the efforts of the Shared Hope International: Invite us to speak: call Andrea Kadar, Ambassador of Hope, 281-682-8743 (Cell), or email her at andreakadar7@yahoo.com.
Go to sharedhope.org for more information on sex trafficking. Be proactive on behalf of your kids and grandkids. Prevention is our best defense. Lobby to give maximum sentences to sex buyers.
Kadar continues in her effort to educate the public on how to] fight the sex trafficking of children.
"We hope that we gave our audience enough information that they might be able to recognize the signs of a child in trouble with a predator and then, take appropriate action to save that child's life," she said. "Prevention is significantly less expensive than fixing the problem. Please educate yourself on sex trafficking, Sedona, you can make a difference."
Please check out this video of Kadar making her presentation. Video was taken by Dwight Kadar.