Opening in West Sedona, Every Saturday
Sedona AZ (December 11, 2012) – Adam Da Virro, L.Ac. and MTCM, announces the opening of Sedona Community Acupuncture, which enables clients to experience the healing power of collective energy, in a comfortable group setting, that is easy on the budget.
Sedona Community Acupuncture is available every Saturday, 10:00 a.m. to 2:00 p.m.; no appointment is necessary. The office is at 40 Goodrow Lane, off of Route 89A, West Sedona; the building is behind NAMTI.
Da Virro states, "The Sedona Community Acupuncture approach brings to Sedona group acupuncture, in a comfortable, serene setting. The one-hour personalized treatments are based on Traditional Chinese Medical Theory. Affordable fees enable clients to receive regular weekly treatment, which is valuable and effective for most conditions."
Regarding acupuncture in America, Da Virro comments, "It is typically done on a table in a private room or cubicle. Sedona Community Acupuncture is based on the traditional Asian model, in which multiple clients in a large, quiet and serene room are treated in recliners."
This community approach, according to Da Virro, "generates positive results because a collective energy happens from the harmony among the clients that creates a powerful healing resonance. Family and friends enjoy coming together for treatment."
To diagnose the client's condition, Da Virro uses the Asian approach. He states, "Through focused questions and feeling the client's pulses, the diagnosis can be done efficiently, which contributes to the greater affordability of the sessions."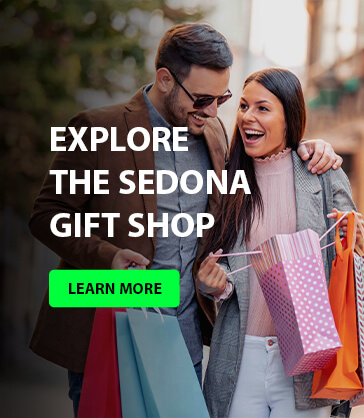 Da Virro points out, "Acupuncture can be a valuable compliment to primary care medicine. For example, acupuncture treatment is useful in dealing with the side effects of chemotherapy. When a serious condition is involved, however, acupuncture should not be viewed as a substitute to Western medicine."
"Acupuncture in a community setting," Da Virro admits, "does require some flexibility on the client's part. If snoring by other clients in the room is a concern, you should use earplugs. Clients should also consider bringing their favorite blanket or pillow, if they are preferred over what is supplied."
Da Virro emphasizes, "The affordability of the acupuncture sessions enables clients to come weekly and for many weeks in a row. As in Asia, this is closer to the optimal frequency of visits and duration of treatment that allows acupuncture to work better."
"Sedona Community Acupuncture treatments," Da Virro believes, "are specifically designed to alleviate a wide range of health issues – such as chronic and acute pain, emotional stress, digestive disorders, immune disorders, allergies, insomnia, headaches, fatigue, and high blood pressure."
Da Virro, a Licensed Acupuncturist and Chinese Medical Herbalist, has been treating patients for the past eight years. He graduated with a Master's in Traditional Chinese Medicine from Yo San University, Los Angeles. Beyond relieving the immediate symptoms that the client brings to the office, he treats the 'total person,' by recommending fundamental and long-term lifestyle changes that affect well-being. Along with the acupuncture needles, he shares nutritional/dietary and lifestyle guidance that are vital to health enhancement.
The session fee is $25 for one hour; only cash is accepted. For more information, contact Da Virro at 928-310-8919 or SedonaCommunityAcupuncture@gmail.com.