By Councilor Jessica Williamson
Sedona AZ (August 27, 2015) – I regularly hear from Sedona residents who say that they don't want any more national chain stores here in Sedona.  What they want is small, locally owned mom-and-pop businesses that sell products for local residents.  They don't understand why the City Council doesn't make that happen.
Arizona is a property rights state, and cities and towns are constrained as to what limits can be placed on an owner's use of their property.  If a piece of land is zoned commercial and is sold to a national chain, that chain can develop their business there if it meets zoning requirements.  The City can establish development criteria such as design guidelines, sign regulations, building height and setbacks, but those criteria have to apply to every commercial development.  The City cannot treat a national chain store any differently than a mom-and-pop store would be treated, nor can the City establish preferences among eligible commercial uses by saying that a little store that sells socks and underwear is preferable to a national chain store or a gas station.
Businesses that are developed in accordance with zoning aren't even considered by City Council.  Those developments are reviewed by the Planning and Zoning Commission, but only to determine that the developments as planned meet the City's design guidelines and Land Development Code.  Considering the use of the property is not part of Planning and Zoning's statutory authority when the proposed development is in accordance with zoning.   
Some Sedona residents also are concerned that too much development is occurring and would like it stopped.  However, all the property in Sedona is zoned for something, and the City cannot prevent owners from developing their property as of right.  If the City unilaterally changed zoning to reduce an owner's development options, the City would be subject to Proposition 207 which requires the City to pay an owner for the property value that is lost by the change in zoning.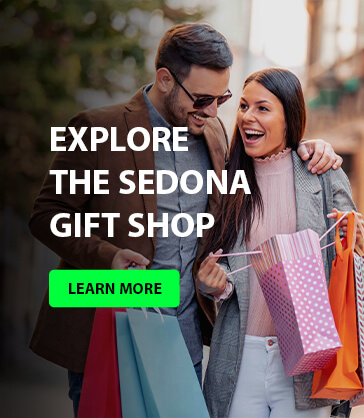 A property owner can request a change in zoning, as happened with CVS.  Because rezoning allows uses not permitted or conditioned under current zoning, the request is subject to City Council approval and the owner must demonstrate the benefits to the community to support the request.  The City Council can approve or deny a request for rezoning, but it cannot do so arbitrarily or without a legitimate reason.  The use of the property is not a legitimate reason, and the City Council cannot cite that as a reason for denying rezoning.  If CVS met the requirements of the requested new commercial zoning, the City could not deny the request because people don't think we need another pharmacy, because we don't want a pharmacy at that location, or because we don't like big corporations.
The good news is that the Sedona City staff is embarking on a comprehensive review of the regulations in the Land Development Code that govern development in our City.  While the City cannot stop people from developing their land, we can change our requirements (while still complying with state law) so that the development we get conforms more closely to the Community Plan goals. 
The opinions expressed are mine alone and do not reflect the opinions of the Sedona City Council.