By Councilor Scott Jablow
Sedona AZ (May 28, 2015) – Many, many years ago, I took an oath to protect and serve my community.  Fast forward thirty years, I am now retired from a very successful and rewarding law enforcement career, and like many of you, I moved to one of the most beautiful places on earth – Sedona.   However, although retired from law enforcement, my passion to protect and serve continues. 
Again, like many who affectionately call Sedona home, I too chose to volunteer my knowledge, skills and time to serve Sedona. The statement, "The essence of the Sedona experience for residents and visitors alike arises from the extraordinary nature of the landscape.  Nestled at the base of dramatic red sandstone cliffs and with an ideal semi-arid climate, Sedona is a special and unique place that is considered by some to be equal or superior to many National Parks", comes directly from Sedona's Community Plan and resonates with me personally and fittingly sums up why I chose to live in Sedona and to volunteer my time and energy to protecting this most spectacularly beautiful community.   
While there are many important and divisive issues in the community, the common thread that we all share is that passion and desire to protect Sedona.  Everyone I have met agrees that we must maintain Sedona's unique charm, awe-inspiring scenic beauty and natural resources, all of which are the basis for our economic strength and quality of life.  
One of the significant issues I see facing our community that threatens Sedona in several ways is the use of homes for short-term vacation rentals.   This is a concern not only to me, but for many in the community, and that concern arises out of the potential for increased traffic, increased noise, a threat to our neighborhoods' character and the fact that this activity diminishes the housing supply for people who want to buy or rent long-term in Sedona.  Because of these possible consequences, a prior City Council had the foresight and wisdom to adopt a short-term vacation rental ordinance as a safety measure to protect the peace, safety and general welfare of the residents of Sedona by prohibiting short-term (less than 30 days) rental of single-family homes.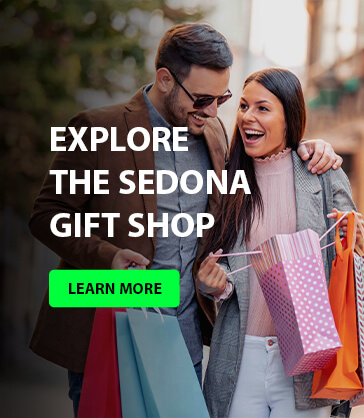 The use of homes as short-term rentals has expanded in recent years not only in Sedona, but also in other tourist-friendly destinations across the country.  This is due in large part to the growth of websites that reach a global market and enable people to rent space in their homes, or an entire house, to visitors.  With the increase in illegal short-term vacation rental activity, it is very important that the City actively enforce the existing regulations to protect the integrity and small-town character of Sedona and our residential neighborhoods.  With this comes the need to expand and strengthen enforcement activities to discourage this illegal activity, which can be a time-consuming legal process.
While the City's Code Enforcement staff is working diligently to locate and stop this illegal activity, we must remember that it also becomes our duty as residents of Sedona to adhere to the ordinances and do our individual part to protect and serve what we all love . . . Sedona.    
The above represents my own opinion and does not necessarily reflect the opinions of City Council or staff.