By Scott Jablow, City Councilor
Sedona AZ (February 24, 2017) – Traffic is one of the biggest concerns in our city, to residents and tourists alike. The last traffic study was conducted more than 20 years ago and is now obsolete.
For the past few months our Transportation Master Plan consultant, Kimley-Horn, has been studying traffic conditions and exploring alternatives, strategies and possible improvements. In order to collect as much quantitative information as possible to drive decision-making, Kimley-Horn worked with a company named AirSage to use cell phone data to map travel patterns and destinations. AirSage tracks anonymous cell phone signal movement is it enters and exits predefined areas. In our case, all cell "pings" were tracked from I-17 at Exit 298 (Route 179) and Exit 287 (Route 260), Route 89A and the switchbacks, as well as various zones within and around Sedona. Cell phone tracking is a technology that was not available in earlier studies and proved to reveal a great deal about travel in Sedona.
According to AirSage, in the month of March, 2016, one of our busiest tourist months, 81 percent of trips occurring within Sedona on weekends were made by visitors. The data also revealed that approximately 90 percent of travelers entering Sedona from I-17 used State Route 179 and only 10 percent used State Route 260, suggesting an opportunity to divert travelers onto 89A via 260, particularly on weekends when Route 179 is over capacity. Another finding: approximately 50 percent of those visitors recreating in Oak Creek Canyon never stop within the city of Sedona – but create traffic issues as they pass through on the way there and back.
The preliminary report presented to city council on Jan. 10 by Kimley-Horn supported many of the community's suggestions and offered a few others.
For the sake of space I will focus on only two of the strategies contained in the report: 
Strategy 3 Uptown Sedona street Improvements: (1) Add a raised median on SR 89A through Uptown. (2) Construct an additional southbound travel lane on SR 89A. (3) Construct a roundabout at the north and south ends of Uptown on SR 89A. (4) Restripe the northbound SR 89A left turn lane south of Jordan Road. (5) Add a bypass lane at the Y of northbound SR 179 to northbound 89A.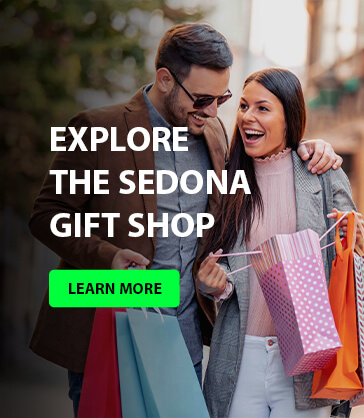 The anticipated benefits to these strategies are: a second southbound travel lane with a raised median would improve southbound travel time by over 60 percent and increase average travel speed from the current 5 to10 mph to nearly 20 mph. The median would restrict left turns, which would reduce conflicts with through-traffic, and would limit jaywalking which further restricts vehicular movement.
Strategy 6 Travel Information System: (1) Use travel information technology on corridors leading to Sedona to provide travelers real-time information. (2) Construct a travel information center on SR 179 near the Red Rock Ranger Station. (3) Create an Information Center/Multimodal Transportation Center in Uptown Sedona. (4) Create a smartphone app to provide travel time, transit and parking information.
The anticipated benefits to these strategies? Real-time traveler information that will assist motorists in making informed decisions about which routes to take, maximizing the efficiency and capacity of SR 179 and SR 260, and reduced travel time and less-congested routes. The mobility pattern data shows that approximately 4,000 weekend trips and 2,500 weekend trips could potentially be diverted from state routes 179 and 89A.
For the full packet of materials from the Jan.10 city council meeting and the other strategies offered in the Kimley-Horn visit http://www.sedonaaz.gov/Home/ShowDocument?id=30393. If you have any questions or unique traffic ideas, feel free to call me at 928-239-1720.
The opinions expressed above are mine alone and do not necessarily reflect the opinions of the other members of the Sedona City Council.