By Vice Mayor Mark DiNunzio
Sedona AZ (March 26, 2014) – Spring has sprung!  What a glorious time of the year!
Nature is alive with trees budding and flowers blooming.  Our air is briskly cool in the morning and warmly invigorating on our backs in the afternoon.  Folks are outdoors enjoying their surroundings.  We are truly blessed to live in such a paradise.
Spring is an active time of renewal.  So, it is too for your city government.  Especially, I think, this year.  Some highlights are:
Our Community Plan has been approved by you, the voters.  Thank you for your support.  Thank you to all who participated in the creation of the plan.  We have a new compass to guide us as we go forward, serving you based upon your direction on what you want our community to be.
The new Community Engagement Program (CEP)  is up and running with 50 volunteer citizens working together with staff on important projects.          Our Citizens Engagement Coordinator, Lauren Browne, is available at 203-5068, if you are interested in becoming involved.
A Wastewater Effluent Disposal Plan has been approved to more efficiently dispose of effluent in a sustainable manner, which will result in the reduction of field spraying over the next few years, freeing as much as 200 acres of land for alternative uses.  A strategic planning process to consider alternatives will likely begin later this year.
Destination Promotion plans are being developed by the Chamber of Commerce and City for implementation beginning in July.  Council will approve the plan in June.  Citizens are participating in creation of the plan.
A new art sculpture has been approved for placement in the roundabout on SR 179 by the Oak Creek bridge.  A rendering of the piece can be viewed at the City's website.  Take a look!
Our Fiscal Year 2014-15 (July 1 to June 30) operating and capital budgets are being developed by staff with citizen support through the CEP.  Our focus remains firmly set on fiscal responsibility and delivery of core municipal services.
We are a community that is fueled in large part by citizen volunteerism.  In my mind, your unselfish sharing of your time and talent is the core energy that makes us what we are as a community.  The City is an active partner in your volunteer efforts where possible.  It is the collaboration and active participation between us that is our healthy bond.  We must remain vigilant to that end.
So it is, for instance, with the City's decision to buy the old Ranger station on Brewer Road.  For obvious reasons, the property is a wonderful asset for our community.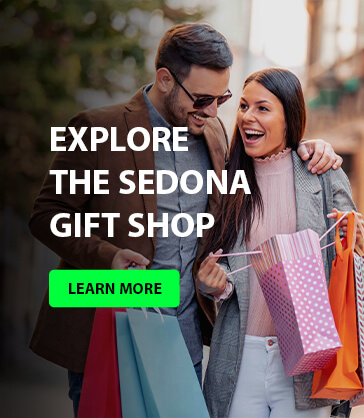 Over the years, many citizens and groups have encouraged the creation of a "Heart of Sedona."  I am convinced that collaboration among creative citizen organizations and the City will create a gathering place in this historic location that will be enjoyed for generations to come.  Sedona will continue its legacy as a place of individual spiritual renewal.
Lastly, this is an election year.  Due to a new state law, this election will be the first time in years that the election will not be a mail ballot.  It will be held in conjunction with the Primary election in August. 
Please register and vote.  Also, please encourage those you know who might be interested in being of service to consider running for council or mayor.  I would be pleased to share my experience with them.  I can be reached at 928-301-7939.
Thank you for being active in our community and being involved with your government.
The thoughts offered here are mine alone and do not represent the council or staff.