By Charles Husted, Police Chief
Sedona AZ (August 29, 2019) – The women and men of your Sedona Police Department are proud to serve such an amazing community. 
We recently hosted Coffee with a Cop at Starbucks and were overwhelmed by the fantastic turnout and support demonstrated by the community members in attendance. To further enhance our ability to connect with the community, we have joined the public agencies side of Nextdoor. Nextdoor is a social network that provides a platform for neighbors to communicate with one another. Through Nextdoor, neighbors can connect regarding any topic of interest, generally ranging from garage sales to subjects involving crime and safety. Nextdoor is a network where neighbors must reside in the neighborhood where they join. The public agencies side of Nextdoor affords your Sedona Police Department the opportunity to engage the community by posting messages to the neighborhoods we serve. Because Nextdoor community sites are private, we cannot see your daily posts to one another. Community members can engage directly with the police department by replying to our postings or via the instant messaging function. If not already connected on Nextdoor, I encourage you give this free app a try. Connected communities are safer communities. While increasing our ability to communicate with neighbors, sharing on Nextdoor also enables us to improve our transparency. 
Keeping our community informed and expanding awareness are fundamental components to the level of service the Sedona Police Department is committed to providing on a daily basis. To that end, we have launched a vision that is grounded in three tenets: Community, Compassion, Honor. Our vision is to be a professional public safety organization that is led by "Selfless service for all" on a daily basis. Our commitment to selfless service also defines our leadership philosophy, focusing on being authentic leaders both internally and externally. The cornerstone of these foundational tenets is compassion. Having genuine compassion to everyone we encounter is essential to truly effective community policing. 
In unison with our vision and foundational tenets, your police department has partnered with the local Lions Club to establish a resource for officers in the field to address fundamental needs when encountering homeless individuals or families. This pilot program provides funding officers can use to help people with temporary shelter, food, clothing, and transportation.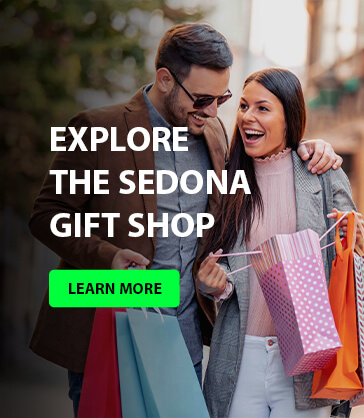 The department has also joined forces with Verde Valley Mental Health Coalition, Spectrum Health, and the Yavapai County Sheriff's Office to better serve individuals facing mental health challenges. To further our commitment, we've joined other public safety agencies in the country in taking the International Association of Chiefs of Police One Mind Pledge. In addition to establishing partnerships with mental health organizations, the pledge requires developing a model policy to implement police response to persons affected by mental illness, training and certifying sworn officers in mental health first aid training, and providing crisis intervention team training. These initiatives are at the heart of our dedication to "Selfless service for all."
The future is bright for SPD, and we are delighted to announce the promotion of two sergeants, with a ceremony scheduled for 5 p.m., Sept. 5, at the Sedona City Hall complex at 102 Roadrunner Dr. Everyone is welcome to join us in congratulating and celebrating our two new sergeants. Community members participated in the selection process by participating in a leadership panel and community presentation exercise. We're thankful for all of those who spent their day with us and provided invaluable input. Your police department is stronger because of your support.
Finally, I want to thank everyone for welcoming my wife and me to Sedona with open arms. The hospitality and support we've received have been wonderful. I'm excited to have recently joined the Rotary Club of Sedona Red Rocks and played in the city's summer softball league, and my wife has begun volunteering with Meals on Wheels. We look forward to serving Sedona for years to come.