By Rachel Murdoch, Manager
Parks and Recreation Department
Sedona AZ (July 25, 2019) – Warm evenings are just one great reason to step outside and enjoy quality events and programs offered by the Sedona Parks and Recreation Department. 
The Sedona Community Pool eases into the 2019 fall schedule beginning Aug. 5 and will be available for lap swim, open swim and water aerobics through the end of October. Heated to a comfortable 83 degrees, the pool offers eight lap lanes, both deep and shallow water for play, a water slide, lounge chairs on deck, and locker room facilities with showers. 
Upcoming events
Sedona Star Party on Aug. 2 is a wonderful opportunity to investigate the night sky and appreciate its beauty. Enjoy an astronomical lecture, telescope viewing and laser guided constellation tours during this free event. Location: the softball field at Posse Grounds Park.
Sedona WagFest & Fair on Sept. 21 is the perfect day out for dogs and their owners to learn about canine resources, products and providers. Location: the Pavilion at Posse Grounds Park.
Pumpkin Splash on Oct. 19 is hands down the best pumpkin patch in Sedona and the Verde Valley. Pumpkins are picked directly out of the community pool so bring a swim suit and pack a camera for this outstanding event. Games on deck and treats for sale. Tickets for this sell-out event go on sale Oct. 7 at the Parks and Recreation Office located at Posse Grounds Park. Event location: Sedona Community Pool.
I would like to say thank you to our wonderful Volunteer Park Rangers who provide assistance during community events, greet visitors in Uptown and answer their questions every day of the year. We are lucky to have such dedicated volunteers.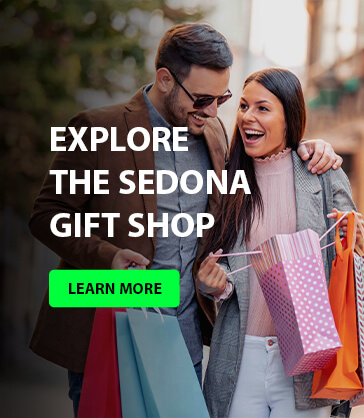 Parks and Recreation Department events – such as Star Party, WagFest & Fair and Pumpkin Splash — are just some of the great offerings your city Parks and Recreation Department provides this late summer and fall. It is always best to check our events calendar at sedonaaz.gov/parks to ensure you don't miss out on Yappy Hour, tennis lessons and more. 
As fall is cooling down, Grasshopper Basketball will begin heating up. Please consider volunteering to coach and register your children in grades 1-6 for this fun basketball league. 
We also offer email service: eNotify online. Subscribe to email notifications about upcoming Parks and Recreation news and events, and unsubscribe easily at any time. You can also follow along with the department's daily activities on Facebook @cityofsedonaaz and Instagram @cityofsedona.
So much to do, and all of fall to do it in!