Sedona AZ (September 29, 2016) – It's hard to believe summer has just about come to an end. I guess it's true that time flies when you're having fun. Along with the changing of the seasons, other changes at the city are in the works. Since some of our biggest projects get good news coverage, I've elected to focus on some of what you might not already know.
Economic Development
Many of you know that our Community Plan identifies economic diversification as a major vision theme and long-term outcome. We've taken the first steps toward realizing that goal by creating an economic development program and hiring an economic development director. Molly Spangler joins our team from Wyoming where she worked throughout the state helping communities build and expand businesses.
While the program is in its infancy, Spangler is already building a network of economic development resources and connecting with local businesses. The goal of this program is to inspire the entrepreneurial spirt in Sedona by providing resources that businesses need to start and expand. Our efforts will focus on industries that fit our community such as outdoor recreation, arts and tourism.
New Team Members
We are on the verge of hiring a new chief of police and communications and public affairs manager. With both hires, we have a great opportunity to improve the service we provide to our community. With our police chief recruitment we're seeking someone who can continue and expand our focus on community policing. While keeping our residents safe is always job number one, in Sedona we place great emphasis on community relations and solving problems well beyond crime. Our team of talented and dedicated law enforcement professionals is ready for the next leader to take us to a new level.
A new communications and public affairs manager recruitment offers similar opportunities to advance and bring our team to another level. With that position we seek someone who is creative and cutting edge that can find new ways to keep our citizens connected to the work we do and ensure we have the public input we need to make sound decisions and deliver the programs and services people value most.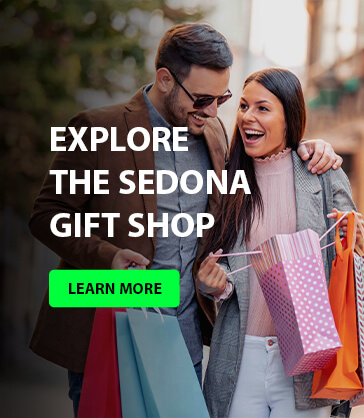 Both recruitments are currently underway and we anticipate introducing new hires in the next month or two.
Getting Better All the Time
Over the last year our team has identified a number of areas where we want to improve. Since then we've reevaluated and reaffirmed our core organizational values, expanded team training and begun to implement a more rigorous performance management system. The aim of these efforts is to ensure that our foundation is solid, that we're driven by our end goals and that we have the systems in place to monitor progress and adjust where needed. You don't get to cut a ribbon at the end of these projects.
However, we believe maintaining a healthy, vibrant workplace and a high functioning organization ensures that we attract and retain top talent and that they remain dedicated to their craft. I can honestly say this is the best team I've worked with. Knowing how excited we are to get even better means the future of our city is bright.
As always, we are here to serve. Please reach out to our office at 204-7127 or email me at JClifton@SedonaAZ.gov if there is anything we can do for you.