Sedona AZ (February 15, 2018) – Some really bizarre behavior just occurred at the last city council meeting. Did you miss it? On cue from the mayor, the entire council and everyone in attendance spontaneously rose up in unison and broke into a chant. The really crazy part is that the chant was a promise of loyalty everyone jointly made to a piece of cloth!
No, they didn't all fall under the influence of some weird cotton cult. They were simply reciting the Pledge of Allegiance. And they and their predecessors have done so at every council meeting ever held in Sedona, along with councils, legislatures, public schools, and countless other civic organizations all across the country for many decades.
We do this, of course, because our flag is a whole lot more than a piece of cloth. It's a symbol. And symbols are important ways we communicate with each other.
Some symbols have purely practical uses. The icons on our smartphones, for example, are simple pictures that help us quickly access huge quantities of information. A red light at a street corner can protect us from injury or death. The words you are reading right now are symbols for the ideas I am trying to express, and those words are made up of letters that are themselves merely symbols. Without symbols, our daily lives would be unbearably tedious, dangerous, maybe impossible.
But symbols often have meaning beyond practical utility. Our religious symbols—a star of David, a cross, a star and crescent moon—are examples of symbols that convey deeply held beliefs. We communicate our national pride and loyalty with flags. And we express our cultural heritage and societal ideals with symbols like a green shamrock, interlocking Olympic rings, the peace sign, even a dancing Kokopelli. And who doesn't understand the deep personal meaning of a heart shape or a simple "XO" at the bottom of a Valentine's Day card?
Considering how powerful symbols are in both our practical lives and in the rich texture of our cultural and interpersonal experience, it should not be surprising that we constantly act in symbolic ways as well. The clothes we wear aren't just for warmth or modesty, but reflect our personality. We dance when we're happy, smile and shake hands to be friendly, and sometimes call on specific hand gestures to convey our anger. A parade is a symbolic action of community or cultural pride; a march for women's rights or against human trafficking is a symbolic way of promoting social justice.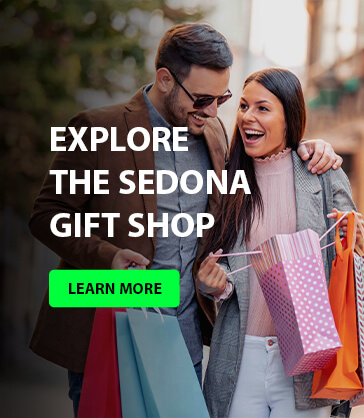 City government likewise takes symbolic action from time to time. There is little if any symbolism in city ordinances, of course; our laws need to be as unambiguous and emotionally neutral as possible. At the other extreme, however, are proclamations, which are almost entirely symbolic, like Health and Wellness Month, Civil Air Patrol Week, Small Business Saturday. Some people believe that proclamations are a waste of time, but as symbolic acts they are important for recognizing, encouraging, and celebrating our shared interests and values.
Between ordinances and proclamations on the symbolic spectrum are resolutions, which typically state a policy that is to be followed and sometimes have a symbolic purpose that's just as important as the practical objective, or more so. In December, for example, council joined many other local governments in passing a resolution opposing federal cuts to spending on social programs like Head Start. Although there's nothing binding in such resolutions, they give voice to the feelings of the community, and the weight of influence they can have should not be underestimated.  
So if you believe your city should "speak out" on an issue of importance to you and your fellow Sedonans, let your mayor and councilors know. If just two of them agree with you, they can get the issue on the council agenda. Since our lives are so rich with symbols and symbolic actions, why shouldn't our city government reflect that?
The opinions expressed above are mine alone and do not necessarily represent the views of the Sedona City Council or any other organization.