Sedona AZ (June 28, 2019) – By the time you read this City Talk article the summer season will be upon us. I want to emphasis the fact that we should do our best to conserve water around our homes by implementing water-wise landscaping and irrigation techniques. 
One of the biggest sources of water in the Verde Valley is the Verde River. Its watershed covers 4.2 million acres in central Arizona, which includes about 500 miles of perennial streams. A river flowing year-round in an arid environment is a marvel. The Verde River is such a river, one of the few remaining in Arizona. It flows nearly uninterrupted all year long from its source near Paulden for about 170 river miles before reaching Horseshoe Reservoir.  The Verde River flows approximately 46 miles through the Verde Valley cities and towns of Clarkdale, Cottonwood and Camp Verde. Oak Creek is a major tributary to the Verde River and must be treated equally with regards to care. 
As individuals and as a community, we take responsibility for our region's water. We value water for its economic, social, culture and environmental roles. We have an ethical obligation to manage water and use it in a purposeful manner, recognize our choices and their consequences. We take responsibility for future generations by using this ethic to guide our management and use of water today.
Here are six reasons we should protect the Verde River:
Economy: The Verde River sustains over 700 jobs and over $100 million in economic value in the Verde Valley, plus 40 percent of the Phoenix area's surface water supply. 
Recreation: As our population grows, we require more recreational areas. The Verde provides an abundance of choices for outdoor activities.
Quality of Life: Clear air, unfettered open spaces and bodies of water, and opportunities to view wildlife enhance our daily living. 
Cultural and historic values: The entire river corridor is laced with ancient rock art, structures and artifacts revealing the historical lifestyle of Native Americans. The river and its springs are an essential spiritual and culture foundation for the Yavapai-Apache Nation.
Wildlife: Although the Verde River watershed comprises only 5.8 percent of the land area in Arizona, it contains the best remaining riparian areas — lush, green ribbons full of life. The Verde supports a surprisingly large fraction of Arizona's vertebrate species: 78 percent of breeding bird species, 89 percent of bat and carnivore species, 83 percent of native ungulate species and 76 percent of reptiles and amphibian genera – an impressive concentration of wildlife. Many bald eagles overwinter on the Verde. Seven eagle chicks have fledged at Del Rio Springs in the last five years.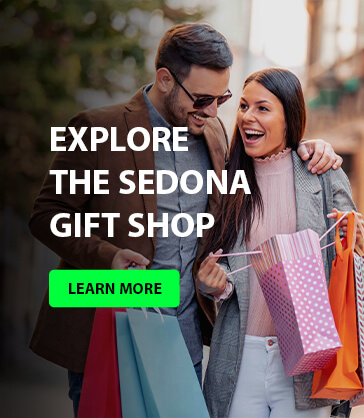 Native fish: Of Arizona's original 33 native fish, three are extinct, 19 are protected by the Endangered Species Act, and the Verde supports ten. The upper Verde River sustains four ESA-listed native fish. 
Uniqueness: Of Arizona's six major perennial rivers, the Gila, Salt, and Santa Cruz rivers have been consumed by dams and groundwater pumping, the Colorado has many diversions that provides minimal flows to the Gulf of California, and the San Pedro is struggling for life. The Verde River is the longest surviving river in Arizona. 
Once again, the Verde River and surrounding tributaries provide a healthy environment for the following life forms.
Riparian vegetation: The Verde Valley watershed contains some of the most extensive acreage of Fremont Cottonwood-Goodding willow forest and mixed broadleaf riparian forest in Arizona is home to the endangered yellow-billed cuckoo and endangered southwestern willow flycatcher and more. Wildlife managers monitor an additional 16 sensitive species of concern. 
Aquatic: Insects such as mayflies and caddisflies play a crucial role in the food web of stream ecosystem, and their abundance and diversity is an indicator of stream health.
Native fish: The desert sucker, roundtail chub, longfin dace and speckled dace along with non-native fish as black bullhead, yellow bullhead, largemouth bass, and rainbow trout can be found in many sections of the Verde River, and depend on a healthy river.
So the next time you turn the faucet on for any type of use of water, remember all that you directly affect. 
Technical data for this article was gathered from research papers by the Verde River Basin Partnership Primer; Edward Wolfe, Ph.D.; and Gary Beverly. 
The opinions expressed above are mine alone and do not necessarily represent the views of the Sedona City Council or any other organization.