Sedona AZ (September 28, 2017) – As most Sedona residents know, our long-awaited traffic study is nearing completion. Rather than focus on suggestions that have already been the subject of extended discussion, such as improvements in Uptown and at the Y, I would like to turn to two areas that need special attention because they extend beyond our city limits:  Route 89A through Oak Creek Canyon, and Route 179 through the Village of Oak Creek.
When I ran for office last year, I stressed that long-term solutions to Sedona's traffic congestion would have to look beyond the city's borders. Skeptics insisted that solutions north and south of the city would be impossible because of the number of governmental bodies that would have to be involved. I believed that we needed to try.
In Oak Creek Canyon, we are fortunate to have a grass-roots organization called Traffic Matters, headed by two energetic canyon residents, Marcie Ellis and Jerry Showalter. Over the past year, their meetings have included representatives from an impressive list of jurisdictions, including the city of Sedona, ADOT, the U.S. Forest Service, the Department of Public Safety, Coconino County, Sedona Fire District, and Arizona State Parks – proving that it is possible to get the right people to the table.
Traffic Matters and their governmental counterparts have been discussing a variety of approaches to mitigating the traffic congestion that has plagued the canyon during peak periods and has raised serious public safety concerns. Some solutions in Oak Creek Canyon could dovetail with projects being considered by the city of Sedona, such as public transit to Slide Rock State Park. A symbiotic relationship is emerging.
Along Route 179, the situation is similar in some ways to Oak Creek Canyon. Residents complain that during peak periods, traffic can back up all the way to the Village, and sometimes as far as the Ranger Station. People have talked for years about solutions, such as alternate routes to West Sedona. Just as with the canyon, many skeptics believe that a solution outside Sedona would involve too many jurisdictions to be feasible.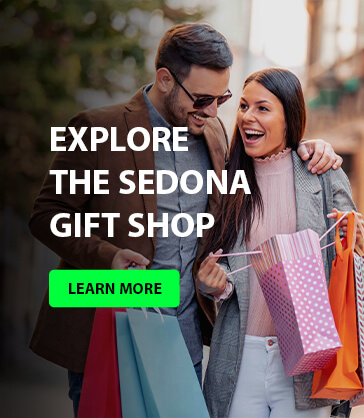 On the other hand, the prospects for progress along Route 179 differ from the canyon in an important respect:  They don't have a grass-roots group like Traffic Matters to get the ball rolling.
The idea of an alternate route came close to being shelved. In November, 2015, the Red Rock News published a description of four routes that had been proposed in the past – one at Red Rock Crossing and three others nearby. Our current traffic consultants considered those routes, and in December, 2017, they recommended that the idea be dropped. They said that it "would provide only a minimal reduction in travel time from VOC to West Sedona during uncongested conditions." I argued that an alternate route across Oak Creek would be important during congested conditions, and the idea was retained as a possible long-term solution.
The public supports this idea. Recently our consultants conducted an online survey of Sedona residents to determine levels of support for various traffic proposals. On the subject of an alternate route across Oak Creek, 72 percent were in favor. Moreover, those who liked the idea wanted to treat it as a short-term rather than long-term solution by more than a two-to-one margin.
Evidently our residents feel a sense of urgency about an alternate route. What we need is a grass-roots group to start bringing the right people to the table. Let's take a page out of the Traffic Matters playbook and get this ball rolling.
The opinions expressed above are my own, and do not necessarily reflect the views of the Sedona City Council.